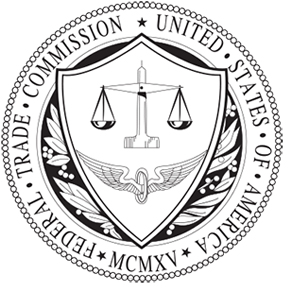 From Amber Lee, a 3L at UNC School of Law, who interned at the Federal Trade Commission:
This past summer, I interned for the Bureau of Consumer Protection at the Federal Trade Commission in Washington, D.C. The FTC's mission is to protect consumers by preventing anticompetitive, deceptive, and unfair business practices to enhance and inform consumer choices and public understanding of the competitive process. Specifically, the Bureau of Consumer Protection works to regulate and prevent unfair, deceptive, and fraudulent business practices by developing rules to maintain a fair marketplace, educating consumers and businesses on their rights and responsibilities, collect consumer complaints and conduct investigations, and sue companies or individuals that break the law. Over the course of the summer, interns had the unique opportunity to research the First Amendment issues of several cases the Bureau was considering pursuing, conduct our own investigations of company's suspected of false advertising, collect consumer complaints and draft affidavits, and participate in both consumer and business education efforts.

During my time at the Bureau of Consumer Protection, I worked on projects with all five of the Bureau's litigating divisions, including Advertising Practices, Marketing Practices, Enforcement, Financial Services, and Privacy & Identity Protection. I spent most of my summer researching and drafting memoranda on a wide variety of issues to either assist with pending litigation or assess the likely success or weaknesses of legal arguments for cases the Bureau was considering pursuing in the future. Some of my favorite projects included conducting my own independent investigation of a nutritional supplement company suspected of false advertising, assessing the legal strengths and weaknesses of a potential fraud case, researching emerging trends in the courts' treatment of CDA immunity, and assisting an attorney with a presentation at a local senior center to educate residents about frauds and scams targeting  senior citizens.

The Bureau of Consumer Protection did a fantastic job of integrating the eight legal interns into their cases and into the agency. The internship coordinator hosted weekly meeting with the interns where we would either learn important legal skills or learn more about a division within the Bureau. We also had a mock deposition exercise with some of the best litigators in the Bureau acting as opposing counsel.  Each intern received an attorney mentor and every litigating division hosted a social gathering throughout the summer to give us a chance to meet all of the attorneys in the Bureau. Also, we were able to tour the Supreme Court and Library of Congress as a group during the summer, attend a Nationals baseball game, and attend a variety of ABA or other legal organization events focused on consumer protection or advertising law issues and interact with attorneys in private practice.

I would strongly recommend students to apply the FTC Consumer Protection internship program, especially if they are interested media law, advertising law, or emerging legal issues involving social media. The people I worked with were amazing and I could truly tell they wanted all of the interns to learn new skills and gain something from their experience at the FTC.