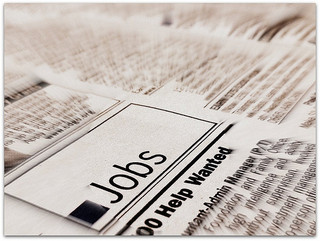 The UNC Center for Media Law and Policy offers many resources to law students, including the Media Law Jobs Board. The jobs board is updated regularly with full-time jobs, fellowships, post-docs, and seasonal internships in media law and a variety of related fields such as journalism, privacy, intellectual property, technology, and business affairs. 
There are a number of great summer media law opportunities for law students interested in litigation, digital civil rights, First Amendment issues, and other exciting areas of media law! If you've already nailed down your summer plans, this list may help you decide where to apply next summer or after graduation.
Students who accept unpaid or low-paying summer internships in the fields of media law or media policy may be eligible for a summer grant from the Center—check back soon for information about how to apply for summer funding.
Below are some of the highlights of the summer jobs listed on the jobs board. Please remember that you will need to contact these employers directly; we simply post the jobs and are not responsible for hiring. 
And, of course, current law students should also reach out to their school's career offices. UNC students can contact the Career Development Office through My Carolina Law.
Don't forget to check the board regularly for new summer and post-grad opportunities!