Each summer, the Center for Media Law and Policy provides financial support through its summer grants program to UNC law and graduate students taking unpaid or low-paying jobs in the fields of media law or media policy. The comments below are from Kathryn Johnson, a dual degree JD/MA student at the UNC School of Law and UNC Hussman School of Journalism and Media, who interned at the North Carolina Administrative Office of the Courts in summer 2021 and received one of the Center's grants: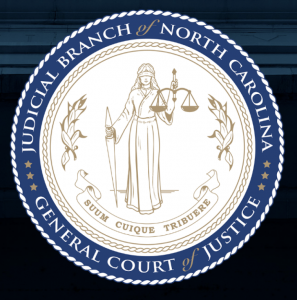 In the summer of 2021, I had the opportunity to work for the General Counsel's office at the North Carolina Administrative Office of the Courts ("NCAOC"). NCAOC provides administrative services to help the state's court system operate more efficiently and effectively. This includes ensuring that the state courts are open and accessible to anyone who initiates litigation or is otherwise drawn into litigation as well as ensuring the public has access to court documents.

While there, I focused much of my research on legal issues surrounding the press and public's First Amendment right to access newly-filed civil complaints in a timely manner. During my time at NCAOC, North Carolina was in the process of rolling out its new e-filing system, and around the country, Courthouse News Service (CNS), a nationwide news service, had initiated lawsuits in multiple federal courts challenging county clerks' filing procedures, challenging either the method by which newly-filed civil complaints were made available, or the processing delay that inhibited reporters' ability to access the complaints in a timely fashion. In these challenges, CNS advocated for immediate access to newly-filed complaints filed using e-filing systems through the use of a "press queue" that would allow journalists to view new filings right away. After reading the various federal trial court decisions, a handful of Court of Appeals opinions, and conducting general legal research regarding the paramaters of journalists' access to court proceedings, I provided a recommendation for how NCAOC could consider structuring the new e-filing system with these considerations in mind.

The Center's grant allowed me to spend the summer in Raleigh at NCAOC, researching and analyzing important issues, such as journalists' ability to access newly-filed complaints in a timely fashion.