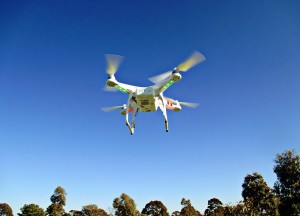 Drone owners will be required to register their aircraft with the Federal Aviation Administration (FAA) soon. The FAA's drone registration task force is expected to finalize its recommendations for drone registration guidelines by Friday, November 20, 2015.
The FAA announced the creation of the Unmanned Aircraft Systems (UAS) Registration Task Force on October 29, and said its goal was to establish recommended guidelines for drone registration. During the meetings, members discussed "how an operator might prove a UAS is registered, how the aircraft would be marked, and how to use the registration process to encourage or require UAS operators to become educated on basic safety rules," according to a news update on the FAA's website.
The task force's last meeting occurred on November 5 and they will finalize their recommendations for FAA Administrator Michael Huerta to review by November 20.
Drone safety rules are increasingly disregarded and officials have trouble tracking down rule-breakers under the current system. Pilots have reported more than 650 sightings of drones from the start of the year to August 9, despite it being illegal and dangerous to fly drones by planes or helicopters.
For more on this subject, check out these articles: