The UNC Center for Media Law and Policy is run jointly out of the UNC School of Law and UNC Hussman School of Journalism and Media. The Center benefits from the help of a number of UNC faculty, students and others.
Faculty Co-Directors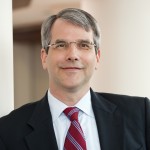 David Ardia: Professor Ardia is the Reef C. Ivey II Excellence Fund Term Professor of Law at the UNC School of Law and a former faculty associate at the Berkman Klein Center for Internet & Society at Harvard University. Before joining the UNC faculty, he founded and directed the Berkman Center's Digital Media Law Project. Prior to going to Harvard, Professor Ardia was assistant counsel at The Washington Post, where he provided pre-publication review and legal advice on First Amendment, newsgathering, intellectual property, and general business issues. He is a former member of the Newspaper Association of America's legal affairs committee and is a current member of the Online News Association's legal advisory board and the First Amendment and Media Litigation Committee of the American Bar Association. You can follow him on Twitter.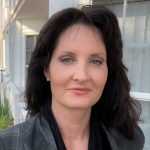 Amanda Reid: Dr. Reid is an associate professor at the University of North Carolina at Chapel Hill.  She teaches media law at the Hussman School of Journalism and Media, and she holds a secondary appointment at the UNC School of Law. Her research is anchored around the First Amendment; it analyzes meaning-making, which includes how we make sense of our cultural artifacts, and the freedoms and limitations imposed on meaning-making processes. She studies how our substantive laws (e.g., copyright) and our procedural rules (e.g., burdens of proof and standards of review) impact—both positively and negatively—our ability to encode and decode meaning.  Her scholarly inquiries range from the free speech implications of copyright regulation of Internet radio to the visual argument of roadside memorial crosses and the separation of church and state. Before joining academia, she was a commercial litigation associate at Holland & Knight, LLP, and she clerked for two federal judges: Judge Susan H. Black of U.S. Court of Appeals for the Eleventh Circuit, and Judge Harvey E. Schlesinger of the U.S. District Court for the Middle District of Florida.  She earned both a Ph.D. and a J.D. from the University of Florida.  While in law school, she was elected editor in chief of the University of Florida Journal of Law & Public Policy; after graduation, she was invited to join the Order of the Coif.
Senior Faculty Associate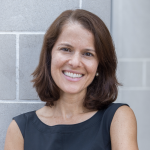 Mary-Rose Papandrea: Professor Papandrea is the Samuel Ashe Distinguished Professor of Constitutional Law at the UNC School of Law. Her teaching and research interests include constitutional law, media law, civil procedure, national security, and torts. Prof. Papandrea is the author of numerous book chapters and articles on media law and First Amendment topics, including universities and speech, government secrecy and the press, public employee speech rights, and government speech. Her work has appeared in the Supreme Court Review, Michigan Law Review, Northwestern Law Review, and Minnesota Law Review, among others. She is the co-author of the casebook Media and the Law (2nd ed. 2014) (with Lee Levine and David Ardia).
Student Fellows and Associates
Evan Ringel: Evan is the Center's Media Law Fellow and a first-year Ph.D. student at the UNC Hussman School of Journalism and Media. He is graduate of both the UNC School of Law and Hussman School of Journalism and Media where he completed a M.A/J.D. dual degree. In addition to assisting the Center, Evan's current research interests include issues of defamation in sexual assault cases and the evolution of obscenity law in the current political climate.
Noelle Wilson: Noelle is a third-year dual degree student at the UNC School of Law and UNC Hussman School of Journalism and Media. Noelle Wilson is a third-year M.A./J.D. dual-degree candidate at UNC School of Law and the UNC Hussman School of Journalism and Media, expected to graduate in 2024. During her time in the program, she has focused her research on technology regulation with a focus on data privacy. At the law school, Noelle serves on the board of the Media Law Society and maintains the Center's jobs board to keep students and professionals up to date on media law opportunities.
Dean Smith: Dr. Smith is a research collaborator at the Center. He teaches media law at High Point University and is the author of A Theory of Shield Laws: Journalists, Their Sources, and Popular Constitutionalism. He earned his Ph.D. from the UNC Hussman School of Journalism and Media in 2011. Prior to attending UNC, Dr. Smith worked as a professional journalist for more than 20 years, mostly at The Charlotte Observer.
Former Directors
Cathy Packer: Dr. Packer, formerly the W. Horace Carter Distinguished Professor in the UNC Hussman School of Journalism and Media, served as the Center's first faculty co-director from 2009-2017.  During her time at UNC, she taught media law and Internet law to thousands of undergraduate and graduate students. Her research interests include public and media access to government information, and the rights of journalists to refuse to reveal their confidential sources and information in court. Dr. Packer is a co-editor of the North Carolina Media Law Handbook, to which she contributes the chapter on access to state and local government records.
Michael Hoefges: Dr. Hoefges served as the Center's interim director in 2017-2018. Dr. Hoefges joined the faculty at the UNC Hussman School of Journalism and Media in 2003 and taught undergraduate and graduate media law courses. His research interests included First Amendment commercial and corporate speech issues including advertising and marketing regulation for various products and services such as alcohol and tobacco products, gambling, licensed professional services, and regulated drugs and medical devices; and access and freedom of information law including issues related to commercial access to government records and databases. Hoefges was the founding co-coordinator of the M.A./J.D. dual-degree program. Hoefges earned his B.S., J.D., M.A. and Ph.D. degrees from the University of Florida, where he served as editor of the Brechner Report, published by the UF College of Journalism and Communications, and was a member of the editorial board of the Journal of Law and Public Policy, published by the UF law school.
Tori Ekstrand: Dr. Ekstrand served as the Center's co-director from 2018-2020. She is an associate professor at the UNC Hussman School of Journalism and Media.  Before coming to Carolina, Dr. Ekstrand was an associate professor in the Bowling Green State University Department of Journalism and Public Relations and an affiliate faculty member of BGSU's American Cultural Studies department. A former senior executive for The Associated Press, Ekstrand's research began as an investigation into the hot news doctrine, a part of unfair competition law that protects ownership of the facts of news for a limited period. That research resulted in the publication of her book, News Piracy and the Hot News Doctrine: Origins in Law and Implications for the Digital Age (LFB Scholarly, 2005). Her most recent book on the subject, Hot News in the Age of Big Data: A Legal History of the Hot News Doctrine and Implications for the Digital Age (LFB Scholarly, 2015), looks at the history of the doctrine and its impact on protections for discrete bits of information in the age of Big Data.