The UNC Center for Media Law and Policy is run jointly out of the UNC School of Law and UNC School of Media and Journalism.  The faculty co-directors are: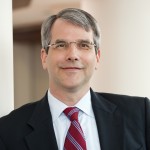 David Ardia: Professor Ardia is an associate professor of law at the UNC School of Law and a former faculty associate at the Berkman Klein Center for Internet & Society at Harvard University. Before joining the UNC faculty, he founded and directed the Berkman Center's Digital Media Law Project. Prior to going to Harvard, Professor Ardia was assistant counsel at The Washington Post, where he provided pre-publication review and legal advice on First Amendment, newsgathering, intellectual property, and general business issues. He is a former member of the Newspaper Association of America's legal affairs committee and is a current member of the Online News Association's legal advisory board and the First Amendment and Media Litigation Committee of the American Bar Association. You can follow him on Twitter or Google Plus.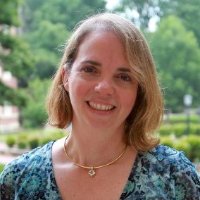 Tori Ekstrand: Dr. Ekstrand is an associate professor at the UNC School of Media and Journalism.  Before coming to Carolina, she was an associate professor in the Bowling Green State University Department of Journalism and Public Relations and an affiliate faculty member of BGSU's American Cultural Studies department. A former senior executive for The Associated Press, Ekstrand's research began as an investigation into the hot news doctrine, a part of unfair competition law that protects ownership of the facts of news for a limited period. That research resulted in the publication of her book, News Piracy and the Hot News Doctrine: Origins in Law and Implications for the Digital Age (LFB Scholarly, 2005). Her most recent book on the subject, Hot News in the Age of Big Data: A Legal History of the Hot News Doctrine and Implications for the Digital Age (LFB Scholarly, 2015), looks at the history of the doctrine and its impact on protections for discrete bits of information in the age of Big Data.
The Center also benefits from the help of a number of UNC faculty, students and others.  Current staff include:
Michael Hoefges: Dr. Michael Hoefges is the Center's dual-degree program advisor and a former interim-director of the Center. Dr. Hoefges joined the faculty at the School of Media and Journalism in 2003 and teaches undergraduate and graduate media law courses. His research interests include First Amendment commercial and corporate speech issues including advertising and marketing regulation for various products and services such as alcohol and tobacco products, gambling, licensed professional services, and regulated drugs and medical devices; and access and freedom of information law including issues related to commercial access to government records and databases. Hoefges is the founding co-coordinator of the M.A./J.D. dual-degree program, which is offered in partnership with the UNC School of Law and School of Media and Journalism. Hoefges earned his B.S., J.D., M.A. and Ph.D. degrees from the University of Florida, where he served as editor of the Brechner Report, published by the UF College of Journalism and Communications, and was a member of the editorial board of the Journal of Law and Public Policy, published by the UF law school.
Shao Chengyuan: Shao is a fourth year Ph.D. student at the UNC School of Media and Journalism. She works as the outreach coordinator for the Center. Her research focus on media law issues in contemporary China and the relationship between freedom of expression and surveillance. She will conduct mixed-method research on the experience of online surveillance among Chinese college students for her dissertation project.
Evan Ringel: Evan is a second-year dual degree student at the UNC School of Law and UNC School of Media and Journalism. He worked this past summer as a research assistant for Professors Mary-Rose Papandrea and David Ardia, focusing on issues of reporter's privilege and state shield laws. In addition to assisting the Center, Evan's current research interests include issues of defamation in sexual assault cases and the evolution of obscenity law in the current political climate.
Dean Smith: Dr. Smith is a research collaborator at the Center. He teaches media law at High Point University and is the author of A Theory of Shield Laws: Journalists, Their Sources, and Popular Constitutionalism. He earned his Ph.D. from the UNC School of Media and Journalism in 2011. Prior to attending UNC, Dr. Smith worked as a professional journalist for more than 20 years, mostly at The Charlotte Observer.
Mariam Turner: Mariam is a fourth-year dual degree student at the UNC School of Law and UNC School of Media and Journalism. She worked this past summer as a legal intern at National Public Radio, where she focused on copyright issues.  In addition to assisting the Center, Mariam will spend the next year researching algorithmic accountability/bias and machine speech in a legal context.
Former Directors
Cathy Packer: Dr. Packer, formerly the W. Horace Carter Distinguished Professor in the UNC School of Media and Journalism, served as the Center's first faculty co-director from 2009-2017.  During her time at UNC, she taught media law and Internet law to thousands of undergraduate and graduate students. Her research interests include public and media access to government information, and the rights of journalists to refuse to reveal their confidential sources and information in court. Dr. Packer is a co-editor of the North Carolina Media Law Handbook, to which she contributes the chapter on access to state and local government records.