The University of North Carolina at Chapel Hill will celebrate its tenth-annual First Amendment Day on Tuesday, Sept. 25. This campus-wide, daylong event is designed to both celebrate the First Amendment and explore its role in the lives of Carolina students. Students and other members of the university community will read from banned books and discuss the public university's special role as a marketplace of ideas and the need to be tolerant when others exercise their rights. As always, First Amendment Day is observed during National Banned Books Week.
We will be adding events to this page as they are announced. You can read about past First Amendment Day events by clicking on the links to the right.
First Amendment Day is organized by the UNC Center for Media Law and Policy and is truly one of the highlights of the year for the UNC community. Follow the festivities on Twitter via #UNCFree.
2018 First Amendment Day Events
---
Public Art, Public Memorials, and the First Amendment               
Freedom Forum Conference Center 11:00 am - 12:15 pm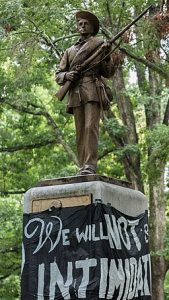 After the toppling of UNC's confederate monument, Silent Sam, conversations have re-emerged about the role of public art and public memorials on North Carolina's campuses and other public property. The way artists memorialize history is changing. Current artists are more likely to challenge the viewer's perspective rather than memorialize a single person or event. In addition, when such art is located on public property, the First Amendment may be at issue; questions about support and sponsorship of such art and memorials are often raised. Within North Carolina, the North Carolina Historical Commission also plays a role in the display and approval of some work.
This panel of art, history, and legal experts will explore the range of issues posed by these realities:
What is the importance of public art and memorials? How do artists memorialize the past in public art and how has that changed over time? What is the public's role, if any, in that process? How do universities, artists and other stakeholders navigate this process? What have courts said about the First Amendment, public art and public memorials? Who exactly is "speaking" when public art and public memorials are erected?
Panelists include:
Cary Levine, Associate Professor, Contemporary Art
Cody A. Johnson, UNC College Republicans and School of Media and Journalism
Zac Parker, 4th-year Ph.D. student, Department of Communication
Amanda Reid, Assistant Professor, School of Media and Journalism
Jeremiah Rhodes, junior photo and video journalist, School of Media and Journalism
Erika Wilson, T

homas Willis Lambeth Distinguished Professor in Public Policy, School of Law

Moderator: Kriste Patrow, 4th-year Ph.D. student, School of Media and Journalism
---
First Amendment Day on WUNC's "The State of Things"                12:00 pm - 1:00 pm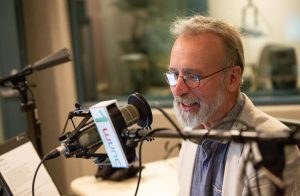 Join WUNC's Frank Stasio on "The State of Things" to hear him interview our keynote speaker, Siva Vaidhyanathan, about how Facebook disconnects us and undermines democracy.
Tune into the livestream or tweet @state_of_things.  Follow the program on Facebook or Instagram.
---
The First Amendment and Social Media: What (If Any) Rules Apply?               
Room 4085, UNC School of Law 12:00 pm - 12:50 pm

What role does big tech have in regulating our national conversation? What is the impact of digital censorship? And, in all of this, does the First Amendment have any bearing on social media platforms?
The Media Law Society is hosting a panel to address the intersection of free speech values, the First Amendment, and our growing reliance on major social media companies that wield an increasing amount of censorial power.
Panelists include:
David Ardia, associate professor of law at UNC School of Law and faculty co-director of the UNC Center for Media Law and Policy
Enrique Armijo, associate professor of law at Elon Law and Associate Dean for Academic Affairs
Mary-Rose Papandrea, Judge John J. Parker Distinguished Professor of Law at UNC School of Law and Associate Dean for Academic Affairs
Pizza will be provided.
---
Banned Book Reading               
Manning Hall, UNC School of Information and Library Science 12:30 pm - 2:30 pm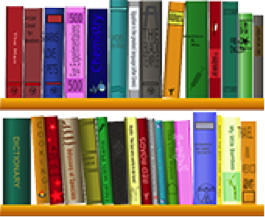 Come out to hear members of the Coalition of Youth Librarians (COYL) and others from the UNC School of Information and Library Science (SILS) support your right to read! The members of COYL – all graduate students in SILS – have organized a reading of children's and adult books that have been banned from school and public libraries.
---
Speaking Freely and Being Heard: Imagining a New Counterspeech Environment at UNC               
Freedom Forum Conference Center, third floor, Carroll Hall 2:00 pm - 3:15 pm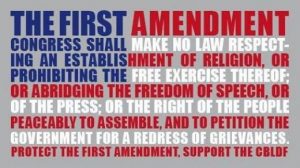 Much of First Amendment law relies on the doctrine of counterspeech, a principle that suggests the answer to false or harmful speech is more speech. As U.S. Supreme Court Justice Louis Brandeis once wrote: "If there be time to expose through discussion the falsehood and fallacies, to avert the evil by process of education, the remedy to be applied is more speech, not enforced silence."
The doctrine of counterspeech, however, relies on many assumptions about the First Amendment's marketplace of ideas. It assumes that all speakers have equal access to speak. It assumes all speakers are heard. It assumes all speakers are treated fairly.
In 2018, many would say such assumptions are under serious duress and have been for some time. After the recent toppling of Silent Sam, UNC's confederate monument, UNC's own counterspeech atmosphere has faced significant challenge, with accusations of racism, mob rule, and political partisanship and stalemate.
What would a more inclusive and successful counterspeech environment at Carolina look like? What could we do as students, faculty, and administrators to change the culture of speech and counterspeech at Carolina? In this panel, students and others will explore the state of counterspeech on the UNC campus and consider the hurdles to productive debate and policy.
Panelists include:
Deb Aikat, Associate Professor, UNC Faculty Executive Committee & School of Media and Journalism
Bob Blouin, UNC Executive Vice Chancellor and Provost
Erica Bluford, President, Black Law Students Association, School of Law & School of Social Work
Zach Kosnitsky, Online Editor at The Carolina Review and Daily Tar Heel Columnist
Sarah Lundgren,  Online Managing Editor, The Daily Tar Heel, and senior, School of Media and Journalism
Steve May, Associate Professor, Department of Communication
Savannah K. Putnam, UNC Student Body President; senior, Political Science and Communication
Moderator: Tori Smith Ekstrand, Associate Professor, School of Media and Journalism
---
Carolina Ukulele Ensemble               
Room 111, Carroll Hall 6:30 pm - 7:00 pm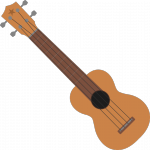 The Carolina Ukulele Ensemble, which claims to be "the happiest group on campus," will perform for 30 minutes prior to the First Amendment Day keynote address. Beginning as a small gathering of students meeting weekly to jam on the quad in 2010, over the years the group developed into the audition-based ensemble it is today. Playing anything from 70s funk to 90s R&B, the ensemble is all about challenging what can and should be played on a ukulele.
Come and help celebrate your right to make music!
You can see a performance here.
---
Siva Vaidhyanathan: How Facebook Disconnects Us and Undermines Democracy               
Room 111, Carroll Hall 7:00 pm - 8:30 pm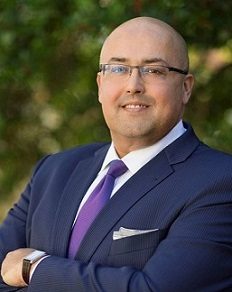 The 2018 First Amendment Day Keynote speaker will be Siva Vaidhyanathan, the Robertson Professor of Media Studies and director of the Center for Media and Citizenship at the University of Virginia.
He is the author of Antisocial Media: How Facebook Disconnects Us and Undermines Democracy (Oxford University Press, 2018). He also wrote Intellectual Property: A Very Short Introduction (Oxford University Press, 2017), The Googlization of Everything — and Why We Should Worry (University of California Press, 2011), Copyrights and Copywrongs: The Rise of Intellectual Property and How it Threatens Creativity (New York University Press, 2001), and The Anarchist in the Library: How the Clash between Freedom and Control is Hacking the Real World and Crashing the System (Basic Books, 2004). He also co-edited (with Carolyn Thomas) the collection, Rewiring the Nation: The Place of Technology in American Studies (Johns Hopkins University Press, 2007).
Vaidhyanathan directs the Center for Media and Citizenship at the University of Virginia, which produces a television show, a radio program, several podcasts, and the Virginia Quarterly Review magazine. He has appeared in an episode of The Daily Show with Jon Stewart to discuss early social network services. Vaidhyanathan has appeared in several documentary films, including Terms and Conditions May Apply (2013), Inside the Mind of Google (2009), and Freedom of Expression (2007). In 2016 Vaidhyanathan played a prominent role in the higher-education documentary, Starving the Beast. Vaidhyanathan was portrayed as a character on stage at the Public Theater in New York City in a play called Privacy (2016). Vaidhyanathan served on the board of the Digital Public Library of America. from 2012 through 2018.
Vaidhyanathan has written for many periodicals, including The New Yorker, The New York Times, Bloomberg View, IEEE Spectrum, American Scholar, Dissent, The Chronicle of Higher Education, The New York Times Magazine, Slate.com, BookForum, Columbia Journalism Review, Washington Post, The Guardian, Esquire.com, The Virginia Quarterly Review, The New York Times Book Review, and The Nation. He is a frequent contributor to public radio programs. And he has appeared on news programs on BBC, CNN, NBC, CNBC, MSNBC, and ABC.
After five years as a professional journalist, he earned a Ph.D. in American Studies from the University of Texas at Austin. Vaidhyanathan has also taught at Wesleyan University, the University of Wisconsin at Madison, Columbia University, New York University, McMaster University, and the University of Amsterdam. He is a fellow at the New York Institute for the Humanities and a Faculty Associate of the Berkman Center for Internet and Society at Harvard University. He was born and raised in Buffalo, New York and resides in Charlottesville, Virginia.
---
First Amendment Trivia Contest               
Linda's Bar and Grill 8:00 pm - 10:30 pm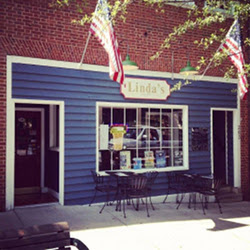 What rights are explicitly protected by the First Amendment? Which U.S. Supreme Court justice said obscenity was difficult to define but "I know it when I see it"? Enter the trivia contest and test your knowledge of this most important Constitutional amendment.
If you don't want to compete, come to watch and enjoy the fun. You do not need to be 21. There will be prizes! The contest will be hosted by Dr. Joe Cabosky and 4th-year Media Law Ph.D. student Kyla Garrett Wagner.
---