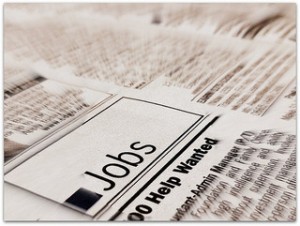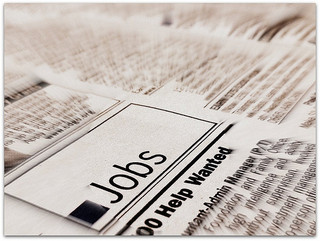 Whether you are seeking a summer internship or post-graduate employment, the winter break provides a great opportunity for you to further your job search.  If you are interested in media law, the UNC Center for Media Law and Policy's Job Center is the place to start. 
It's easy to use. You can browse by job type or category, or use our advanced search feature to search by location, keyword, or practice area.  Also, try browsing by job type or category for a more expansive look at what jobs are available.  Just like that, opportunities for internships, fellowships, and academic teaching positions (in Journalism and Law) are at your fingertips.
It offers a wide variety of job opportunities.  There are job opportunities from almost every field even remotely under the media law and policy umbrella, including IP, Copyright, Photo Journalism, Broadcast, FTC listings, Cyberlaw, Trademark.  Here are just 3 of the 14 internship opportunities available in different bureaus and offices within the FCC that were recently posted on our Job Center:
Office of Legislative Affairs Internship: The OLA is the FCC's liaison to Congress. OLA provides lawmakers with information regarding FCC regulatory decisions, answers to policy questions, and assistance with constituent concerns. The Office also prepares FCC witnesses for Congressional hearings, and helps create FCC responses to legislative proposals and Congressional inquiries. Candidates should have a strong academic record, an interest in communications law, and a desire to explore public service. Applications are accepted on a rolling basis.
Office of Strategic Planning and Policy Analysis Internship: OSP advises the Chairman, Commissioners, Bureaus, and Offices on the agency's plans and policies. OSP also provides research, advice, and analysis of advanced, novel, and non-traditional communications issues. Applicants should have good written and oral communications skills, some relevant academic training, and a strong interest in communications or media policy. Applications are accepted on a rolling basis. (Ideally, applications should be submitted 1-5 months prior to desired start date.)
Wireless Telecommunications Bureau Internship:  The Wireless Bureau is responsible for facilitating the rapid and widespread deployment of wireless broadband services, ensuring an effective and interoperable communications environment supporting homeland security and public safety first responders, fostering a forward-looking and cohesive focus concerning spectrum policy and competition, and promoting efficient and transparent access to spectrum including the transition to innovative uses. Most candidates are law students, but WTB may consider other disciplines related to its mission. Applications are accepted on a rolling basis. (For maximum consideration, apply for a summer internship position by March 31, 2016.)
(Click here to read about a UNC student's summer experience at the FCC.) 
Most importantly, we bring our network to you.  The UNC Center for Media Law and Policy has built up a large (and growing) network of media law and policy minded folks over the years, and they are often looking for people just like you. From the multidisciplinary project Privacy Tools For Sharing Research Data at Harvard (for undergraduates, law students, graduate students, postdocs, and visiting scholars) to a tenure-track faculty position in media law at the University of Minnesota our network of contacts are constantly making us aware of openings and opportunities in the field of media law and policy. Our Job Center database brings that network to you.  For free.  Just like that.
Remember our Job Center is available year-round. We encourage you to take advantage of this great resource. Have a happy and productive winter break, from the UNC Center for Media Law and Policy! 
Chanda Marlowe is a 3L at the University of North Carolina School of Law.