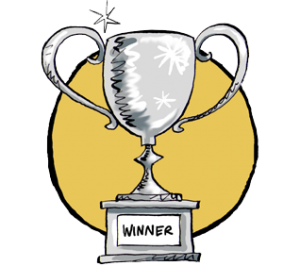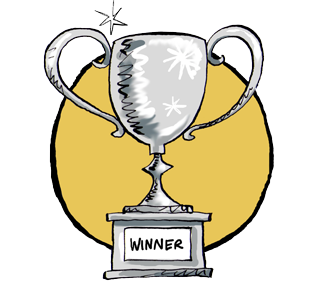 The UNC Center for Media Law and Policy is now accepting submissions for the James R. Cleary Prize for student media law and policy research published in 2022. The annual award competition, which highlights the best student-authored scholarly articles on media law and policy related topics, honors the legacy of James R. Cleary, an attorney who practiced for 56 years in Huntsville, Ala.  He was particularly interested in the communications field and media law issues.  Cleary's daughter, Johanna Cleary, is a 2004 Ph.D. graduate of the UNC Hussman School of Journalism and Media.
You can read about last year's winner, Isabela M. Palmieri, here.
The prize competition is open to all college and university students. Up to three winners will be selected, with a first prize of $1,000, a second prize of $500, and a third prize of $250. The prizes will be awarded to the authors of published papers that most creatively and convincingly propose solutions to significant problems in the field of media law and policy.  We define this subject matter broadly, including copyright, trademark, social media regulation, and First Amendment speech and press issues. All methodologies are welcome.
The deadline for submission is May 15, 2023.
Rules
The author of the submitted publication must have been enrolled in a graduate or undergraduate degree-granting program in the United States at the time the article was accepted for publication. This includes, but is not limited to, students enrolled in M.A. and Ph.D. programs, law school (including J.D., LL.M., and J.S.D. candidates), and other professional schools (including M.B.A. candidates).
The submitted paper

must have been published in a law review or peer-reviewed journal during the 2022 calendar year

.
Each student may submit only one entry.
Jointly authored papers are eligible, provided all authors meet the eligibility requirements for the competition. If a winning paper has more than one author, the prize will be split equally among the co-authors. No work with a faculty co-author will be considered.
Each entry must be the original work of the listed author(s). The author(s) must perform all of the key tasks of identifying the topic, researching it, analyzing it, formulating positions and arguments, and writing and revising the paper.
Papers will be evaluated based on a number of factors, including thoroughness of research and analysis, relevance to the competition topic, relevance to current legal and/ or public policy debates, originality of thought, and clarity of expression.
The prize will be monetary. Winners will be required to submit a completed W-9, affidavit of eligibility, tax acknowledgment and liability release for tax purposes as a condition of receiving the cash prize.
In the unlikely event that entries are of insufficient quality to merit an award, the Center for Media Law and Policy reserves the right not to award some or all of the prizes.
Submission Process
All entries must be received by 11:59 p.m. EST on May 15, 2023.
Entries must be sent via email to medialaw[at]unc.edu with the following in the subject line: "James R. Cleary Prize Submission: [Name of Author]"
Papers should be submitted in Portable Document Format (.pdf).
Entries MUST include a signed cover sheet that may be downloaded from the Center for Media Law Policy's website here.
A review committee comprised of faculty and affiliates from the UNC Center for Media Law and Policy will review the submissions and determine the winning paper(s). The decisions of the committee are final. Winners will be notified and final results will appear on the Center's website in late spring. Due to the large number of expected entries, the Center cannot contact all non-winning entrants.
For more information, please visit our Cleary Competition page.