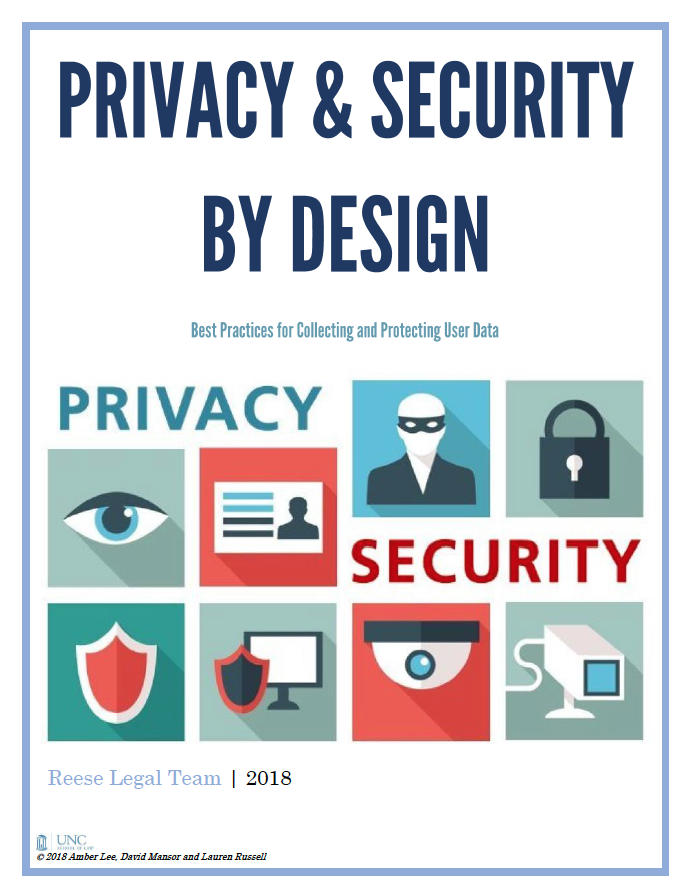 As we start the new semester at UNC – Chapel Hill, I want to reflect briefly on a class I taught last spring and highlight the great work of some of the students in that class.
For the past six years, I've taught a class called Media & Internet Law Practicum.  This is a class I designed shortly after joining the faculty at the UNC School of Law.  My goal was to give students the chance to see what it is like to work in the legal department at a diversified media company. I play the role of  "general counsel" and the students, who are assigned to 3-4 person teams, serve as "associate counsel." In addition to their classroom work, the teams are embedded in one of several ongoing news-producing projects at the UNC School of Media and Journalism, including Carolina Week (television program), Carolina Connection (radio program), Media Hub (multimedia), and Reese News Lab (startup incubator), where the law students work with undergraduate and graduate student journalists.  Through a combination of in-class simulations and real-world problems arising from their projects, the students gain substantial insight into how in-house lawyers provide legal counseling to media and Internet clients.
At the end of the semester I ask each student team to create a tangible resource/guide that addresses an ongoing legal need for their project.  Over the years, the students have created some fantastic things, including copyright and fair use guides, a primer on FERPA, a pocket summary of a reporter's legal rights when engaged in newsgathering, fair use training aids, and most recently, a guide titled "Privacy and Security by Design: Best Practices for Collecting and Protecting User Data." This very useful brochure was created by Amber Lee, David Mansor, and Lauren Russell to help the students in the Reese News Lab avoid legal problems when developing new apps and services. They graciously agreed to allow me to share their work with all of you.
Here is a snippet from the introduction:
No matter what your product is, whether it be an app to inform users on local elections, or a payment service for 20-something drinkers trying to avoid long lines at the bar, you will likely be collecting information from your users. Collecting information about your users allows you to better personalize services and marketing, and sharing the information in an appropriate way could potentially be a revenue stream for your company. Almost all websites—including the Federal Trade Commission's, the federal agency that polices private companies' cybersecurity—collect some information on its visitors. But startups should tread carefully. Successful tech companies ranging from Uber to Google to Facebook have gotten into trouble with the FTC and have lost public trust for mishandling user data. It is important to think about users' privacy throughout your product design and development process.
You can download the entire guide here.  Great work Amber, David, and Lauren!