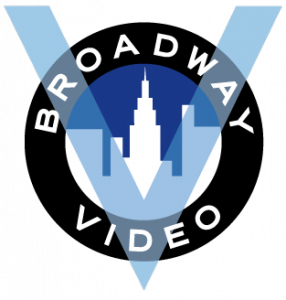 From Rachel Rice, a 2L at UNC School of Law and recipient of one of the Center's Summer Public Interest Grants:
This summer I worked in the Business and Legal Affairs Office of Broadway Video Entertainment. The Business and Legal Affairs Office is located in Los Angeles, California. Broadway Video, a Lorne Michaels company, is known for producing Saturday Night Live, Portlandia, 30 Rock, Documentary Now!, Maya & Marty, The Tonight Show Starring Jimmy Fallon, Late Night with Seth Meyers, and Man Seeking Woman. The company has recently expanded and created its own YouTube platform focused on Latino comedy, titled Mas Mejor, as well as a short-form comedy distributor known as Above Average.

My work this summer focused on aiding the company's two attorneys with whatever they needed. As a large production company with a small legal team, the Business and Legal Affairs Office provided me with the opportunity to gain experience in almost every aspect of entertainment law. The legal team handles all of the talent, television licensing, music licensing, and locations agreements, as well as any copyright, and trademark issues, among other things.

My biggest project of the summer was summarizing the agreements between IFC (the Independent Film Channel) and Broadway Video for the distribution of Portlandia and Documentary Now! Each agreement had multiple amendments, and in order to consolidate all of the information for quick access to important clauses, I created a chart outlining each agreement as a whole.

I compared countless contracts (really, countless), drafting and editing the standard terms and conditions sections to meet company standards. I formatted talent agreements and examined them for any changes made by the talent agency that might have gone unnoticed. I drafted licensing agreements for the international distribution of Saturday Night Live, Portlandia, and Documentary Now! I also drafted agreements between Broadway Video and airline companies in order to allow the airlines to keep their fliers entertained with recent episodes of Saturday Night Live and Portlandia.

When I wasn't drafting and editing contracts I was researching labor and employment issues to ensure that SAG-AFTRA (Screen Actors Guild), DGA (Directors Guild of America), and WGA (Writers Guild of America) standards were being adhered to regarding the hiring of directors, writers, and actors. I read through scripts to make sure they met internal standards as well as avoided any copyright and trademark issues.

I summarized the pros and cons of various arbitration forums in order to help the office determine which forum would be best, should the need for arbitration arise. In addition, I summarized agreements between Broadway Video and Pepsi, and Broadway Video and Volkswagen for the use of their products in various episodes of television shows.

Working in the Business and Legal Affairs Office was a fantastic opportunity that gave me invaluable experience in transactional, media, and entertainment law. Even outside of work, living in Los Angeles was a phenomenal experience. There is never a dull moment in the city and it's true what everyone says about the weather – it's perfect. I would highly recommend this opportunity to any student interested in pursuing a career in any form of media law.