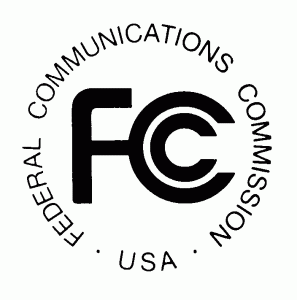 From Varsha Mangal, a 3L at UNC School of Law and recipient of one of the Center's Summer Public Interest Grants:
This past summer, I interned at the Office of General Counsel at the Federal Communications Commission in Washington, D.C. The FCC regulates communications by radio, television, wire, satellite, and cable. With the elections near, it was a very exciting time to be at the FCC. Over the course of the summer, the agency had won the net-neutrality case in U.S. Court of Appeals, and was working on many controversial issues such as the proposed rulemakings on privacy and the set-top-boxes.

At the Office of General, I got a birds-eye view of the agency and exposure to the work being done in the different bureaus. I spent most of my time researching and drafting memoranda on intellectual property and contract issues relevant to rulemaking proceedings. I gained a good understanding of administrative law as I updated the attorney handbook with recent developments in the law and wrote briefs on judicial opinions regarding administrative law cases that were released over the summer.  Additionally, I read comments submitted to the FCC and attended ex-parte meetings. Most of my work focused on the major issues arising from the Media Bureau, but I also got to exposure to merger and antitrust issues.

Although there are only a few interns at the OGC, every office and bureau in the agency takes legal interns. Thus, the intern program is quite extensive and the FCC hosted several brown-bag lunches for the students, where speakers such as Chairman Tom Wheeler and the Founder of BET would come speak to us. Also, D.C. is a wonderful place to spend the summer and has several fun things to do for free – which is great for students on a budget!

I would strongly recommend students to apply to the FCC for an internship if they are interested in media law or working for the federal government down the road. Even for those who may want to work in the private sector, the FCC is one of the major government regulators in the media industry and the insight that you receive at the agency will be incredibly valuable. Furthermore, the people I worked with at the agency were brilliant, kind, and great mentors.