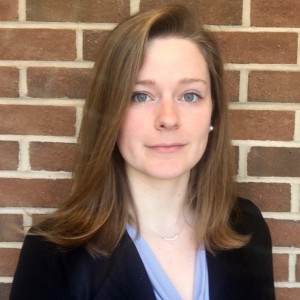 Kathleen Riley, a second-year law student at the UNC School of Law, has been named as one of five finalists in the 2017 Games Industry Law Summit's Legal Challenge. The international competition, which is based on an actual dispute involving gaming law,  is open to law students and practicing lawyers from all over the world.  Submissions were reviewed by a 6 member jury made up of some of the top gaming lawyers from the United States and European Union. Kathleen was the only finalist from the U.S. and received an invitation to attend the 2017 summit in Vilnius, Lithuania, where the winners will be announced on April 27, 2017 (1st place will receive a prize of €1,000 and 2nd place will receive €500).
Last year, the Games Industry Law Summit drew over 100 professionals from gaming companies and law firms representing 25 countries, including: US, Brazil, UK, Ireland, Finland, Denmark, Germany, Belgium, France, Netherlands, Spain, Romania, Poland, Czech Republic, Slovakia, Russia, Turkey, Ukraine, Belarus, Lithuania, Latvia, Estonia, Cyprus, Malta, and Luxembourg.
Congratulations, Kathleen, and good luck tomorrow!
* * *
In addition to preparing for her trip to Lithuania, Kathleen was gracious enough to pass along the following information that might be of interest to other students interested in video game law:
IGDAF Women in Games Ambassador Program
Late Dec/early Jan application deadline, the Game Development Conference (GDC) takes place in late Feb/early Mar.  Successful applicants receive a scholarship including an all access pass to the GDC in San Francisco and a stipend for travel. While GDC is mostly tailored to game developers, there are many great legal talks, and lots of opportunities to network with lawyers in the industry. The IGDAF is looking to expand participation in the Ambassador program to business and legal students/professionals.
This program is closely related to the Women in Games Ambassador program, but is not limited to women. 
Video Game Bar Association Scholarship Program
This is another writing competition, but instead of being practice-based, competitors submit a paper on a current legal topic related to the video game industry.  The winner receives a $2,500 stipend as well as round-trip airfare, accommodations, and admission to attend the Video Game Bar Association's Annual Video Game Law Summit in Los Angeles. The winning submission is also published in the Summit materials book.