Our media law graduate students are the heart of what we do at the Center for Media Law and Policy. Daily, they impress us with their knowledge, curiosity and passion. Among their many accomplishments and successes, we are proud to highlight the following items: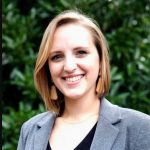 Third-year PhD student and Park Fellow Kyla Garrett Wagner was awarded UNC's 2018 Student Excellence in Mentoring Award. The award recognizes graduate and professional students who engage in outstanding peer mentorship across campus. Wagner is an interdisciplinary student who studies sexual expression as a free speech and public health issue. She recently served as first author on a study about citizen support for a California law requiring adult film actors to wear condoms. The article titled, "My sexual entertainment, my vote: How attitudes toward condom use in pornography related to support for California's condom law." The paper was written with Dr. Joe Cabosky, a faculty member in the School of Journalism and Media, and was published in the journal Sexuality & Culture.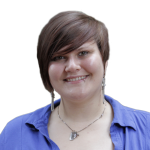 Three Carolina students presented at the 2018 Association for Educators in Journalism in Mass Communication (AEJMC) Southeast Colloquium. Third-year PhD student and Park Fellow Kriste Patrow presented on the issue of government speech after a Supreme court ruling on the topic; Third-year PhD student and Park Fellow Kyla Garrett Wagner presented her research on sexual expression; and MA/JD student and Pruden Fellow Mariam Turner presented on artificial intelligence and copyright law. Wagner's paper was selected as the top student paper for her division. The conference took place March 8-10 at the University of Alabama.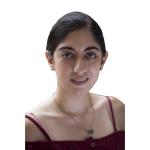 MA/JD student and Pruden Fellow Mariam Turner was recently offered a legal internship at National Public Radio ("NPR"). Mariam will spend the summer at NPR's office in Washington, D.C. where she will work on audio licensing and copyright issues for NPR's general counsel.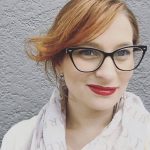 MA/JD student and Park Fellow Lindsie Trego, our resident expert on student expression, has accepted a legal fellowship with the Reporter's Committee for Freedom of the Press, and will begin work with them early next fall. In the meantime, Lindsie will present her thesis research on college media censorship at the AAUP's Annual Conference on the State of Higher Education in Arlington, VA, June 14-15. This year's conference has a special focus on free speech on campus. Lindsie is looking forward to presenting to an audience that deals with the practical aspects of student expression in higher education every day. Lindsie was also a recently featured speaker on the Student Press Law Center's Facebook live webcast celebrating the 30th anniversary of the Hazelwood v. Kuhlmeier Supreme Court decision on student speech.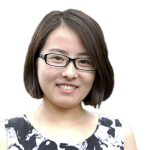 Third-year Ph.D. student Shao Chengyuan has been invited to present at the International Association for Media and Communication Research conference in Eugene, Ore. in June. She will present two proposals: "Thirty-Seven Years of Comparative Legal Studies on Speech Laws between the United States and China: A Content Analysis," and "Cybersecurity Law of China and the Chinese Cybersecurity Framework"
Congratulations to our wonderful graduate students!