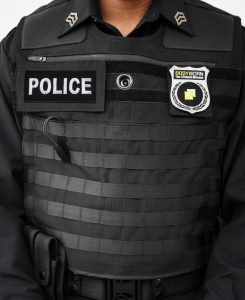 We are excited for the North Carolina Law Review's symposium this Friday on "Badge Cams as Data and Deterrent: Law Enforcement, the Public and the Press in the Age of Digital Video." The symposium will consider the legal and practical issues surrounding the use of police body-worn cameras (BWCs). Many of the nation's leading experts on this topic will be in attendance, including:
Mary Fan, University of Washington
David Harris, Pittsburgh Law School
Woody Hartzog, Northeastern University
Margaret Hu, Washington and Lee University
Margot Kaminski, University of Colorado
Adam Marshall, Reporters Committee for Freedom of the Press
Bryce Newell, University of Kentucky
Jay Stanley, Senior Policy Analyst at the ACLU
Seth Stoughton, University of South Carolina
Peter Swire, Georgia Tech
Howard Wassermann, Florida International University
Michael White, Arizona State University
The symposium will consist of three panels: Professor Richard Myers will moderate a panel on collection and use of BWC video; Center co-director David Ardia will moderate a panel on privacy and public access; and Center affiliate faculty Mary-Rose Papandrea will moderate a panel on accountability. It will take place on November 3 from 8:30 a.m. to 4:30 p.m. at the George Watts Hill Alumni Center. For more information about the symposium, including information on how to register, please visit our event page.
As a supplement to the symposium, the Center is also organizing a private workshop on November 4 at the UNC School of Law to address the practical issues associated with the implementation of police body-worn camera systems. The workshop will be made up of experts on law enforcement, privacy, public access, and news gathering, with the goals of ascertaining areas of agreement, identifying issues that would benefit from additional academic research, and developing best practices for police departments and the media.
We will have more to say about the workshop next week!