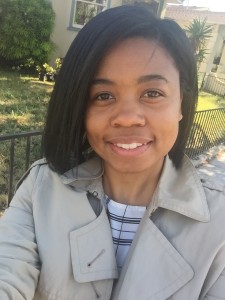 This summer, I interned at the American Civil Liberties Union of Northern California (ACLU-NC) in San Francisco and the Future of Privacy Forum (FPF) in Washington, DC. Both internships provided great opportunities to work on assignments related to my research interest – student privacy – and to be exposed to new areas of law.
The ACLU-NC's mission is "to protect and advance civil liberties for all Californians" and includes issues related to both consumer privacy and government surveillance. At the ACLU-NC, I worked on a variety of projects related to protecting students' privacy, including drafting a memo on school video surveillance, creating a handout on the impact of cell phone searches, and providing research for an amicus brief on warrantless electronic searches of young people.
At the ACLU-NC, there were also many opportunities to learn outside of the office. Just a few weeks after I arrived, I took a tour of the San Joaquin Valley with nine other ACLU-NC interns who were from across the nation. The tour is a foundational part of the ACLU-NC's Law and Policy Internship Program. It helped me gain a better understanding of issues that are relevant to Californians and the ACLU-NC's work supporting local organizations, which has been extremely effective. Later in the internship program, I interviewed homeless individuals to help challenge the seizure of their property by a local municipality and participated in the ACLU-NC's campaign to stop Fresno County from allowing Immigration & Customs Enforcement (ICE) agents inside the county jail. It was an incredible two months on the West Coast!
FPF is a non-profit organization that serves as a catalyst for privacy leadership and scholarship, advancing principled data practices in support of emerging technologies. It's known for its centrist voice in the privacy world. I applied to work there because of the Student Privacy Pledge, which was introduced by FPF and the Software & Information Industry Association in 2014 and endorsed by President Obama in 2015. It's a big deal because companies that sign show their commitment to protecting student data privacy and it's legally enforceable under Section 5 of the Consumer Protection Act. I had the opportunity to review ed tech companies' privacy policies to ensure that they met the requirements of the Pledge before they were listed as a signatory.
My time in Washington, DC at FPF was just as exciting as my time in San Francisco. I quickly learned to keep a blazer in the office because I never knew when there would be an opportunity to attend a meeting on the Hill or venture off on my own to a tech conference. It was also not uncommon for FPF to host meetings with leading figures from industry, academia, law, and advocacy groups in order to advance the privacy dialogue and for the FPF staff to demonstrate how the latest technology companies are addressing privacy concerns by introducing new forms of notice and choice. At FPF, I had an opportunity to highlight the benefits as well as the challenges of these emerging technologies as a co-author of FPF's comments to the National Telecommunications and Information Association on the Internet of Things.
Altogether, it was an amazing summer! I've returned to UNC with new research ideas and memories that will last a lifetime.
Chanda Marlowe
Dual-degree student, earning a master's in mass communication and a J.D. degree
University of North Carolina at Chapel Hill