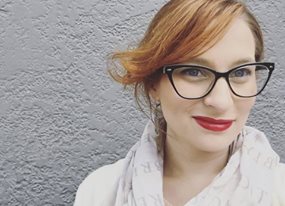 I spent my summer interning in the legal department at the ACLU of Washington State in Seattle, one of the largest ACLU affiliate offices in the country. At the ACLU-WA, I worked on a variety of projects related to First Amendment and other civil liberties issues.
On the First Amendment frontier, my last assignment at the ACLU-WA was to write a letter encouraging a city to abstain from instituting an unconstitutional panhandling ordinance. The proposed ordinance would have made solicitation in the downtown area of the city a crime, in direct contradiction with applicable First Amendment precedent.
I also spent much of my time updating the ACLU-WA's public education materials on First Amendment and other expression issues. The materials included guides to protest rights, teacher free speech, and initiative signature gathering.
While I wasn't working on free expression-related projects, much of my time was spent working on Trueblood v. DSHS, a federal class action suit. In Trueblood, Washington State has been found to violate the due process rights of mentally ill individuals by keeping them in jail for months awaiting competency evaluation and competency restoration services. While I was at the ACLU-WA, part of this case was on remand from the 9th Circuit, and I was able to join the team preparing for the remand hearing.
On a more personal note, as a Washington State native, it was great to be in an office in the heart of Seattle and to be near family and friends for a season. I enjoyed the splurges of the West Coast, including many lattes and delicious produce.
Lindsie Trego
Dual-degree student, earning a master's in mass communication and a J.D. degree
University of North Carolina at Chapel Hill
Save