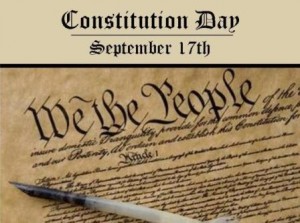 Over the past few years, the UNC School of Law has served as host of UNC-Chapel Hill's campus-wide Constitution Day celebration. This year the speaker will be David Medine, chairman of the U.S. Privacy and Civil Liberties Oversight Board, who will speak on the topic of "Providing for the Common Defense without Compromising Privacy and Civil Liberties."   The talk will take place on September 17, 2014 at noon in the law school's rotunda.
David Medine has served as chairman of the Privacy and Civil Liberties Oversight Board since May 2013. Previously he was an attorney fellow for the Security and Exchange Commission and a special counsel at the Consumer Financial Protection Bureau. From 2002 to 2012, he was a partner in the law firm WilmerHale, where his practice focused on privacy and data security, having previously served as a Senior Advisor to the White House National Economic Council from 2000 to 2001. From 1992 to 2000, Mr. Medine was associate director for financial practices at the Federal Trade Commission (FTC) where, in addition to enforcing financial privacy laws, he took the lead on Internet privacy, chaired a federal advisory committee on privacy issues, and was part of the team that negotiated a privacy safe harbor agreement with the European Union. Before joining the FTC, he taught at the Indiana University (Bloomington) School of Law and the George Washington University School of Law.
The event is open to the public.  More info is available here.