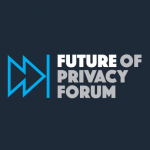 Each summer, the Center for Media Law and Policy provides financial support through its summer grants program to UNC law and graduate students taking unpaid or low-paying jobs in the fields of media law or media policy. The writeup below is from Meredith Richards, a rising third-year law student at the UNC School of Law, who interned at the Future of Privacy Forum last summer and received one of the Center's grants:
Last summer I had the opportunity to work as an intern for the Future of Privacy Forum in Washington, DC. The Future of Privacy Forum (FPF) is a think-tank that explores the legal challenges posed by rapid technological innovation and works to develop privacy protections and responsible business practices. FPF conducts research on privacy in a variety of areas, including AI and machine learning, biometrics, facial recognition, connected cars, education, IoT, and location and advertising practices.

As an intern, I worked with the advertising and location-tracking technology policy team to research current business standards and data collection practices, as well as to track and analyze any new emerging legislation concerning data privacy, such as the California Consumer Privacy Act. Because FPF engages with both corporate leaders and legislators, I also helped the policy counsel by developing informational content for these stakeholders on data privacy issues, including a blog post explaining the changes in the National Advertising Institute's 2020 Code of Conduct and a white paper exploring the multitude of ways in which location data can be tracked and collected.

The policy team at FPF was extremely involved with the summer interns and ensured that we had the opportunity to connect with other privacy professionals in the DC area. My fellow interns and I were often encouraged to attend panels and conferences, including those hosted at the Brookings Institute and the FTC's PrivacyCon. Because FPF hosts events with industry leaders, I also had the opportunity to meet people from EFF, IAPP, and several prominent privacy law firms in the area. We even had scheduled visits to the Facebook and Google DC offices, as well as joint happy hours with students in privacy programs at other law schools.

Outside of work, living in Washington, DC is exciting and there was an endless list of things to do and see. In my spare time, I visited the Smithsonian, National Gallery of Art, Library of Congress, National Mall, and many of the other great sites that our nation's capital has to offer. The food is also spectacular! Every Thursday at lunch, my fellow interns and I would make the short walk to the best farmer's market and food truck rodeo located in front of the White House. And I already miss the cupcakes from Baked and Wired and the tapas at Boqueria.

Since the summer, I was invited to continue working with FPF throughout the fall semester. I worked primarily on research regarding federal preemption of state privacy bills, like the CCPA. Overall, this experience not only provided me with in-depth insight into privacy regulation and compliance, but established invaluable connections with privacy professionals, who have inspired me to pursue a career in privacy law. I am so grateful to everyone at FPF for encouraging me and I highly recommend any students who are interested in media law or privacy to apply.