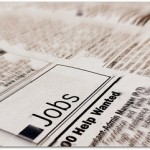 Looking for a job can be time consuming and frustrating.  Often the best opportunities are found through networking and word of mouth.  But what if you are a student or recent grad? Or are trying to change fields or areas of practice and you don't have a network?  Breaking into a new field, or even trying to find new opportunities in a field you already occupy, can be challenging.  This is why the UNC Center for Media Law and Policy has created its new media law and policy Job Center.
We Bring Our Network to You
Over the years, the UNC Center for Media Law and Policy has a built up a large (and growing) network of media law and policy minded folks and they are often looking for people just like you.  From an undergraduate internship at the Brookings Institution to a director position at Harvard's Digital Initiative our network of contacts are constantly making us aware of openings and opportunities in the field of media law and policy.  Our Job Center database brings that network to you.  For free.  Just like that.
Easy to use
Not only does our database instantly plug you into our network of contacts and opportunities it is easy to use. You can browse by job type or category or use our advanced search feature to search by location, keyword, or practice area. Looking for a fellowship? Bam. Got it: Fellowships. How about an internship? Yep, that too: Internships.  An academic teaching position? Also covered: Academic – Journalism and Academic – Law.
Wide Variety
Don't be deceived by the few examples of categories I just offered in the previous paragraph.  There are job opportunities from almost every field even remotely under the media law and policy umbrella.  IP, Copyright, Photo Journalism, Broadcast, FTC listings, Cyber Law, Trademark—you name it there are job opportunities.  Whatever you are looking for, chances are there is something for you on our page.  Here is a list of some of my favorite recent postings:
William Smith is a 2L at the University of North Carolina School of Law