Our media law graduate students made an unprecedented showing at the nation's premier journalism educators conference in Washington, D.C., in August.
Dr. Brooks Fuller, a 2018 Ph.D. graduate of the UNC School of Media and Journalism, and now an assistant professor at Louisiana State University, won the Nafziger-White-Salwen Dissertation Award at the 2018 Association for Education in Journalism and Mass Communication (AEJMC) Annual Conference. Fourth-year Ph.D. students Shao Chengyuan and Kriste Patrow won First Place Student Paper awards in the AEJMC Mass Communication & Society and Law & Policy Divisions, respectively.
The Nafziger-White-Salwen Dissertation Award is the highest honor bestowed on student scholarship, recognizing the "best dissertation in the field of mass communication research" as judged by AEJMC's Research Committee and top scholars. This is not the first time that our media law graduates have received this prestigious award. In 2012, our former Ph.D. graduate Dr. Dean Smith, now an assistant professor at High Point University, also won the award. Both dissertations were chaired by Dr. Cathy Packer, former co-director of the UNC Center for Media Law and Policy.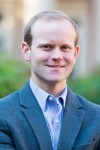 Fuller's dissertation titled, "Words, Wounds, and Relationships: a Mixed-Method Study of Free Speech and Harm in High-Conflict Environments," uses qualitative field methods to examine high-conflict political protests, such as abortion clinic protests, where free speech is truly tested. Fuller's ethnographic field project highlights core First Amendment doctrines such as true threats and incitement and how they are applied by federal courts. Instead of purported threats, harassment, and violence, Fuller's research revealed a complex web of social relationships at the clinics, largely influenced by how different stakeholders interpreted speech in these high-conflict environments. His work was designed to help inform courts as these harmful speech doctrines develop. UNC Media and Journalism School faculty Dr. Michael Hoefges and Dr. Tori Smith Ekstrand also served on Fuller's committee, as well as Dr. George Noblit from the UNC Department of Sociology and Professor Bill Marshall from the UNC School of Law.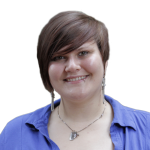 Fourth-year Ph.D .student and Park Fellow Kriste Patrow won the First Place Student Paper Award from the Media Law and Policy Division of AEJMC for her paper, "'Walk' This Way, Talk This Way: How Do We Know When the Government is Speaking After Walker v. Texas?" Patrow's paper examines confusion surrounding the government speech doctrine. She analyzed six U.S. Supreme Court cases in which the Court was tasked with determining when a reasonable person would understand a message to be from the government. The analysis revealed ways to anchor the reasonable observer prong of the test, by requiring that there be a main cognizable message and that the government self-identify as speaker.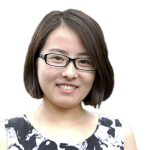 Fourth-year Ph.D. student Shao Chengyuan received the First Place Student Paper Award from the Mass Communication and Society Division of AEJMC. Her paper, "Asian International Students' Mass Media Use and Acculturation Strategies," highlights the important role of mass media use before students relocate. The paper also examines students' cultural knowledge of American society. The paper is co-authored with doctoral student Lin Li from Michigan State University's Department of Media and Information.
Congratulations to our Ph.D. students!