A senior scholar and a new Ph.D. student have joined UNC's community of media law scholars.  The Center for Media Law and Policy is happy to welcome Professor Mary-Rose Papandrea and Ph.D. student Shao Chengyuan.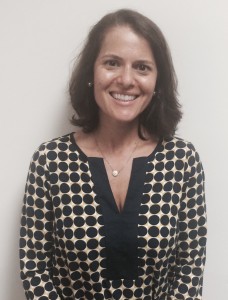 Mary-Rose Papandrea came to the UNC School of Law this summer from Boston College Law School. Her teaching and research interests include constitutional law, media law, torts, civil procedure, and national security and civil liberties.
After graduating from Yale College and the University of Chicago Law School, Professor Papandrea clerked for U.S. Supreme Court Justice David H. Souter as well as Hon. Douglas H. Ginsburg of the U.S. Court of Appeals for the D.C. Circuit and Hon. John G. Koeltl of the U.S. District Court for the Southern District of New York. She then worked as an associate at Williams & Connolly LLP in Washington, D.C., where she specialized in First Amendment and media law litigation. In addition to spending over a decade at Boston College Law School, Professor Papandrea taught as a visiting professor at the University of Connecticut School of Law, Fordham Law School, Wake Forest Law School, and the University of Paris (Nanterre).
Co-author of the casebook Media and the Law (LexisNexis, 2nd ed. 2014) (with Lee Levine, David Ardia & Dale Cohen), Professor Papandrea has written extensively about government secrecy and national security leaks, the reporter's privilege, student speech rights, the First Amendment rights of public employees, and the U.S. Supreme Court and technology.
Professor Papandrea has also served as the chair of the American Association of Law School's Mass Media Law and National Security Law sections and remains on the executive committee of both sections. She is currently a member of the editorial board for the Journal of National Security Law & Policy. In addition, she has served on the board of directors for the American Civil Liberties Union of Massachusetts.
Shao Chengyuan came to the UNC School of Media and Journalism from Beijing, China. She earned a master's in communication from Beijing Foreign Studies University and a bachelor's in English from China Agricultural University in Beijing. She has been studying media law issues in China, specifically new media-related legislation and the legal boundaries of online free speech. She also has worked as a television news producer for Spanish TV Etib's Beijing Bureau. Her research interests include Internet policy and governance, freedom of expression, online anonymity, and government information publicity. She is planning to conduct comparative media law research.