The University of North Carolina at Chapel Hill celebrated its sixth annual First Amendment Day on Tuesday, Sept. 23, 2014. This campus-wide, daylong event celebrated the First Amendment and explored its role in the lives of Carolina students.
University community members read from banned books, a cappella groups sung controversial music, and many people participated in panels to discuss the importance of the First Amendment.
Click on the story 'First Amendment and First Freedoms' to read more about the different events that students enjoyed on First Amendment Day or visit the webpage.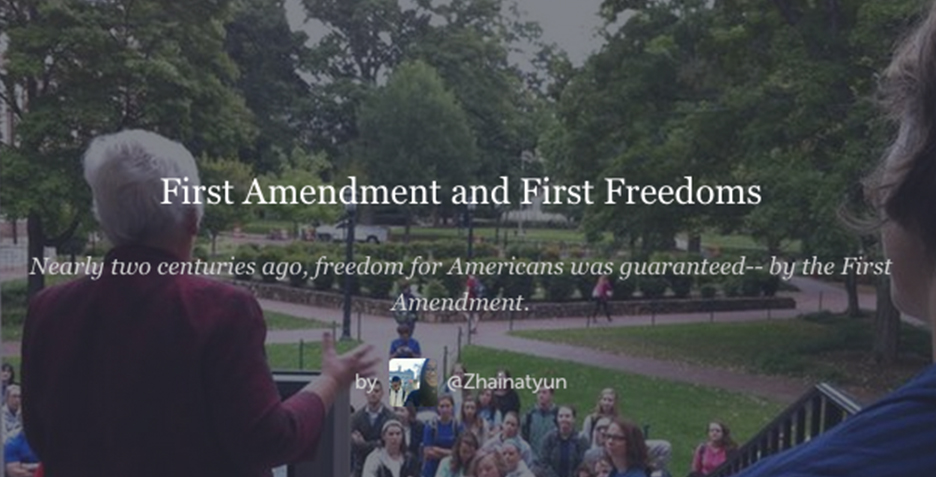 First Amendment Day is organized by the UNC Center for Media Law and Policy. The UNC Center for Media Law and Policy is a collaboration between the School of Journalism and Mass Communication and the School of Law.