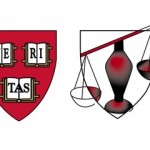 Let me start by saying that I really like information. Numbers, lists, facts, data, trivia. I like them all. I'm an information junkie. I also happen to love the First Amendment. Given this, it's not surprising that I was so excited to spend this past summer interning with the Chilling Effects Clearinghouse at the Berkman Center for Internet & Society. Chilling Effects collects threats to free expression online, mostly in the form of DMCA take-down notices and similar intellectual property infringement claims, although Chilling Effects receives notices of other threats to free speech as well. All of that information is compiled into a searchable database. Being able to work with Chilling Effects, to explore this database, and to see "under the hood" was a great way to combine my interest in data with my passion for the First Amendment.
The summer was jumpstarted with a joint project involving myself and the two other Chilling Effects interns. Our task was to track down questionable trademark infringement claims in the database. We sorted through hundreds of these claims, looking to see if the people who filed them had concerns beyond trademark infringement — for example, someone whose real issue might be closer to a defamation claim than a trademark claim, but the latter might more quickly and effectively take down the content in question, since defamation claims can be costly to pursue and difficult to win. In other words, we scoured the database looking at potentially fraudulent trademark infringement claims that were being used to stifle free expression online. Once we wrapped up our search we worked with Jeff Hermes at the Digital Media Law Project to turn our findings into content for a presentation he was giving. One of the best parts of summer at the Berkman Center was a project like this one because I got to work with the other interns, all of whom were passionate, curious, and eager to spend the summer researching and working on a variety of Berkman projects.
On top of working with these great people, interns attended weekly presentations by leaders in the technology and policy fields. One week we got to hear from NYU privacy scholar Helen Nissenbaum, who spoke about transparency and privacy issues in accessing online court records. Earlier in the summer many of us attended a book launch for ReWire: Digital Cosmopolitans in the Age of Connection by Ethan Zuckerman of the MIT Center for Civic Media. But perhaps the most fun "intern hour" was an interactive demonstration of Google Glass. We might have looked ridiculous, but we loved being among the first to check out this new wearable computing technology.
The summer flew by. When news broke about the NSA's PRISM program, I started reading everything I could about the issue and turned my research into a blog post featuring a timeline of Edward Snowden's leaks and related news about the program. The best part about the blogging for Chilling Effects was that I got to use the Chilling Effects database to add color, facts, and figures to the stories that were already out there. For example, when Twitter released it's annual Transparency Report in July, I combined their reported data with information stored in the Chilling Effects database. By layering the Chilling Effects' data on top of Twitter's, it was easy to start to see the bigger picture for how Twitter handles attempts by countries to censor tweets or account holders.
My summer internship at the Berkman Center gave me the opportunity to work with an area of the law that I am passionate about and introduced me to dozens of new friends and peers who are equally excited about the future of technology, law, and policy. It was by far the most exciting and memorable summer I've had and it was an honor to work with some of the world's leading tech and policy thinkers. Summer 2014 Berkman Center internship applications just opened up and are being accepted until February 16.  If you're interested applying you can find more information on the Center's Internship page here.