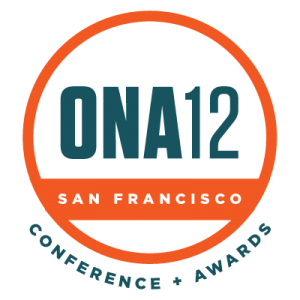 Last week, the Center for Media Law and Policy joined with the Online News Association, Stanford Center for Internet and Society, and Berkeley Graduate School of Journalism to present a full-day of legal training for ONA members at the Online News Association's 2012 conference in San Francisco.  The sessions, which we've been calling "Law School for Digital Journalists," covered everything from launching a news business to dealing with defamation risks (a full list of the sessions is here).  Audio recordings, slides, and some video recordings are available here.
While we (Jon Hart, ONA's general counsel, and I are the primary organizers) try to not to make it too much of a slog for the journalists who come, it's a lot of ground to cover in a short period of time.  This year the attendance numbers were a bit lower than last year's sessions at Harvard Law School and we noticed a thinning of the crowd as the day wore on (which meant that some people missed the fantastic plenary panel at the end of the day).  Because we had an amazing faculty for the sessions, including Anthony Falzone, deputy general counsel at Pinterest, Deirdre Sullivan, senior counsel at the New York Times, Karlene Goller, deputy general counsel at the Los Angeles Times, and Stuart Karle, chief operating officer for news at Thompson Reuters, I'm thinking that we simply tried to cover too much in one day.
So, if we do this again next year at ONA13 in Atlanta, what topics should we cover?  What do you think should be part of the essential legal training for digital journalists?