Chanda M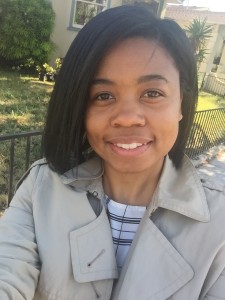 arlowe, a fourth-year student in Carolina's dual-degree program, recently was awarded the ACLU of Northern California's 2016 Paine Award. The Paine Award is given annually to an "especially deserving" summer intern who demonstrates a commitment to public interest work.
The Paine Award is named for Robert Paine, who passed away just as he was graduating from law school with plans to practice public interest law. Chanda earned the award, which provides her with a $1,000 stipend, after spending a summer interning with the ACLU of Northern California.
As a litigation intern, Chanda conducted legal research and writing in support of active and potential impact litigation on issues of student privacy. She also toured the San Joaquin Valley and gained new insights into the ACLU's subtle but important work supporting local organizations.
After she graduates in May 2017 with both a J.D. and a master's in mass communication, Chanda plans to pursue a career practicing public interest privacy law.
"I was incredibly honored to learn that I was chosen as the recipient of this year's Paine Award," Chanda said. "I loved my summer working with the ACLU and am looking forward to continuing to work in public interest law.
Congratulations, Chanda!