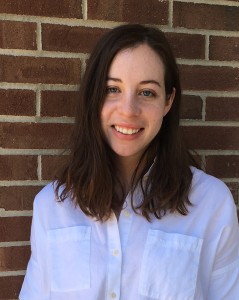 Natasha Duarte, a fourth-year student in Carolina's dual-degree program, will graduate with a J.D. and a master's in Mass Communication this week.  At graduation she will be honored as the outstanding master's graduate in the School of Media and Journalism.
Last month, Natasha successfully defended her thesis, in which she examined law enforcement's use of big data to identify those who are at risk of committing crimes.
After graduation and a summer of studying for the bar exam, Natasha will head to Washington, D.C., to begin work at the Center for Democracy and Technology (CDT) as the Ron Plesser Fellow. Her work at CDT will focus on consumer privacy and government surveillance issues.
"I'm so thankful for the opportunity to help fight for better tech policy and meaningful privacy protections," Natasha said.
Congratulations Natasha!