U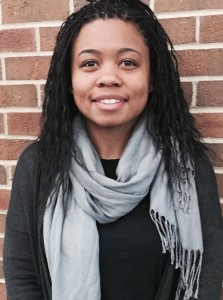 NC media law student Chanda Marlowe has been selected to attend a one-day conference on "Free Speech on Campus" in Washington, D.C., on April 2, 2016. Forty students were selected. The conference, sponsored by the Newseum Institute and the Knight Foundation, will provide an opportunity for students to discuss the challenges to free expression on college campuses related to conversations about race, ethnicity, class, gender, and sexual identity.
Chanda is in her third-year of UNC's dual-degree program, working toward degrees in both law and mass communication. Her primary research interest is the free speech and privacy rights of students.
The goal of the conference is to gather a diverse group of students to explore free expression issues in a meeting consistent with the First Amendment's provision for a "marketplace of ideas" within society. It's the first step in a joint initiative exploring contemporary free expression issues on college campuses.
Later this year, the Newseum will host a "Free Expression Fair" in Washington, D.C., where students will demonstrate projects that promote free expression on campus. The Newseum and Knight Foundation ultimately plan to support students in developing an interactive guide to free speech on campus. College students who are interested in free expression issues on campus should be on the lookout for more opportunities to participate in the Newseum's upcoming events this year.