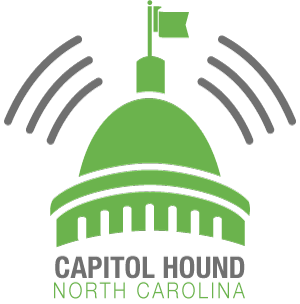 Students enrolled in a UNC School of Law practicum class have provided legal guidance to a project whose faculty advisers have been named recipients of the University's 2014 C. Felix Harvey Award for Institutional Priorities. The faculty will receive $50,000 to help improve state government transparency through a web application called Capitol Hound.
The law students, as part of a third-year "capstone" class entitled Media and Internet Law Practicum, worked with students in the Reese News Lab in the UNC School of Journalism and Mass Communication to identify and address a host of legal issues involved with the development of Capital Hound, including copyright, trademark, licensing, and contract issues. The law students were an integral part of the development team at Reese News, helping to make sure legal issues didn't get in the way of the project's success. The course was created by and is taught by David Ardia, an assistant professor in the law school and co-director of the UNC Center for Media law and Policy.
School of Journalism and Mass Communication faculty members John Clark and Sara Peach are the recipients of the award. Read more about the award and about Capitol Hound here.