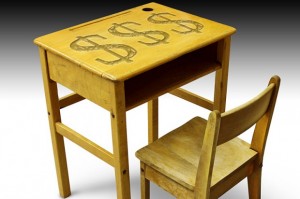 According to a recent study by the University of Arkansas, charter schools are 40% more cost-effective than traditional public schools. But do we really have the full picture? It's hard to know because charter schools don't have to disclose the same information as traditional public schools.
The Arkansas study measured effectiveness by comparing students' scores on National Assessment of Educational Progress (NAEP) exams with the amount of money spent on teaching particular subjects. The researchers found that for every $1000 invested per pupil, charter schools increased NAEP scores by 16-17 points more than traditional public schools.
Critics argue that the Arkansas study understates per-pupil expenditures because it does not account for district funding that helps pay for school lunches, transportation, special education, and other services. The study also fails to account for charter schools that are in buildings owned by traditional public schools at no or reduced cost. It's difficult, however, to draw conclusions about the overall efficiency of charter schools without knowing exactly how much they spend.
In North Carolina, there has been a recent push to increase charter school transparency. On August 7, Gov. Pat McCrory signed Senate Bill 793, which requires charter schools to adhere to North Carolina public records and meeting laws. Still, unlike traditional public schools, N.C. charter schools aren't required to share all spending information with the public. For example, the salaries of top charter school administrators do not have to be disclosed.
Ted Kolderie, a senior associate with education policy non-profit, Education Evolving, says that the Arkansas report falls into the category of advocacy research. There are stakeholders funding the research who have an interest in promoting charter schools. In addition to concerns about funding, he takes issue with the report's dependence on NAEP scores alone to make determinations about school effectiveness. Bruce Baker, a professor of education policy at Rugers, has criticized The University of Arkansas's research on charter schools in the past, stating that "it suffers from alarmingly vague documentation."
As the debate over whether charter schools or public schools perform better continues, the studies that attempt to come up with an answer are being heavily scrutinized. Transparency laws requiring charter schools to disclose more information will help people determine if there is really substance behind the claims in these studies.