EFF filed an amicus brief last week in Craigslist v. 3Taps, a case in which Craigslist sued 3Taps for copying its publicly available data and making it available to its customers to use on their websites. One of 3Taps's customers is Padmapper, a website that publishes Craigslist apartment postings over a map, allowing users to search for apartments geographically. Craigslist claims that, by copying its data, 3Taps violated the Computer Fraud and Abuse Act, a criminal statute that was intended to deter malicious hacking and computer trespassing but that is now used to criminalize all sorts of behavior. EFF's brief argues that the CFAA should not be applied to accessing a publicly available website.
The United States District Court for the Northern District of California ruled that 3Taps violated the CFAA not because it violated Craigslist's terms of use, but because Craigslist sent 3Taps a cease and desist letter and attempted to block its IP address. The court held that 3Taps was therefore unauthorized to access Craigslist's website under the CFAA. The court found that the "expansive" language of the CFAA allowed Craigslist to use it to protect information on a publicly accessible website. However, the court recognized that this premise was troubling, and agreed to accept additional briefing on whether the statute should be interpreted so broadly.
The CFAA has been widely used to stifle innovation, most famously in the prosecution of the late Aaron Swartz, the Reddit co-founder who faced severe penalties for downloading millions of journal articles from the JSTOR database. Last week, Reps. Zoe Lofgren (D-Calif.) and Jim Sensenbrenner (R-Wis.) and Sen. Ron Wyden (D-Ore.) introduced Aaron's Law, a bill reforming the CFAA by deleting and clarifying some of the law's vague, sweeping language. The amendments would mean that violating a website's terms of service would not be a criminal offense. The bill also lowers penalties under the CFAA in an attempt to curb overly aggressive prosecution.
Chicken, waffles, and cyberlaw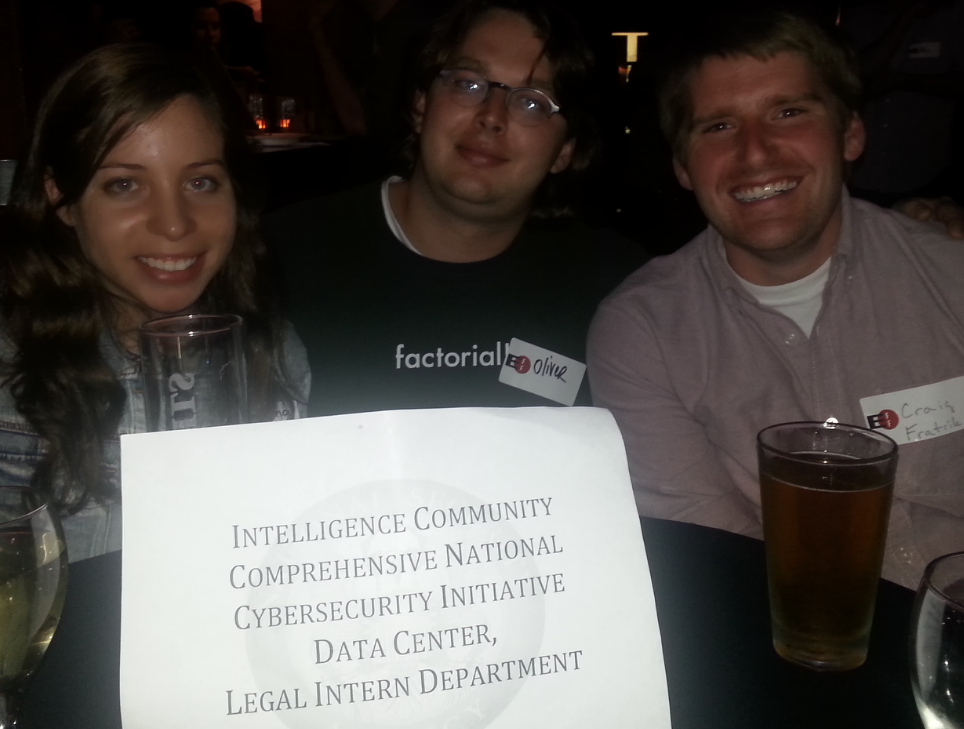 EFF held its annual cyberlaw pub trivia/chicken and waffles night on June 11. Attorneys from Bay Area law firms, Google, Wikimedia, Stanford's Center for Internet and Society, and other organizations came to compete. This year, the EFF interns took fifth place, beating more than half of the teams. We named our team after the NSA's secret spying center in Utah.