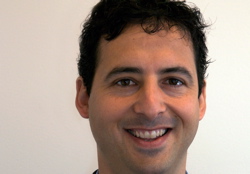 The role of federal policy in shaping journalism will be the topic of a free, public lecture on Wednesday, Sept. 15.  Josh Silver, president and CEO of Free Press, will speak at 7 p.m. in 111 Carroll Hall on the UNC-CH campus.
Silver will discuss some of the major regulatory issues facing the U.S. media today.  Those issues include how to expand broadband Internet service to all American homes, whether to continue to allow Internet service providers to censor their customers' communications and how best to fund professional news reporting.
Free Press is a national, nonpartisan, nonprofit organization working to reform the media. Through education, organizing and advocacy, the group supports diverse and independent media ownership, strong public media, quality journalism and universal access to communications.  The group has offices in Washington, D.C., and Florence, Mass.  To learn more about Silver and Free Press, visit freepress.net.
View the lecture on YouTube: