September 23, 2014
Each year, the University of North Carolina at Chapel Hill celebrates First Amendment Day. This campus-wide, daylong event is designed to both celebrate the First Amendment and explore its role in the lives of Carolina students. Students and other members of the university community read from banned books, sing controversial music and discuss the importance of each of the rights protected by the First Amendment, the need to be tolerant when others exercise their rights and the public university's special role as a marketplace of ideas. First Amendment Day is observed during National Banned Books Week.

First Amendment Day is organized by the UNC Center for Media Law and Policy. The UNC Center for Media Law and Policy is a collaboration between the School of Media and Journalism and the School of Law.

First Amendment Trivia Contest               
Linda's Bar and Grill 8:30 pm - 10:30 pm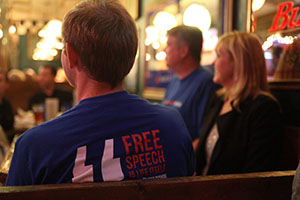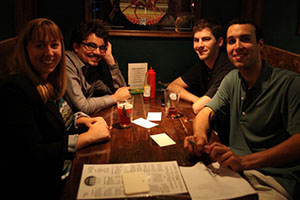 What rights are explicitly protected by First Amendment? Which U.S. Supreme Court justice said obscenity was difficult to define but "I know it when I see it"? Enter the trivia contest and test your knowledge of this most important Constitutional amendment. If you don't want to compete, come to watch and enjoy the fun. There will be prizes! The contest MC will be "Rockin' Rhonda" Gibson, whose day job is teaching in the UNC School of Journalism and Mass Communication. This event is being organized by Natasha Duarte, a student in the UNC schools of law and journalism, and Brooks Fuller, a Ph.D. student in the School of Journalism and Mass Communication.
All ages can participate in this event.
---
Banned Book Reading               
The Pit 12:30 pm - 1:30 pm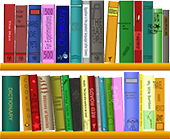 Come out to see your University Chancellor and Provost support your right to read! Campus leaders, students and others – including Chancellor Carol Folt and Executive Vice Chancellor and Provost James W. Dean Jr. – will read from banned books. (Folt and Dean will read at 12:30 p.m.) At the same time, a selection of books that have been banned from libraries will be on display in The Pit. This event is organized by Stacie Smith, manager of the Bulls Head Bookshop.
---
Musical Performances by the Achordants, Loreleis and Cadence               
The Pit 12:15 pm - 12:30 pm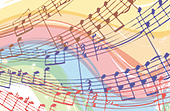 The Achordants, Loreleis and Cadence, three University a cappella groups, will exercise their First Amendment rights by singing controversial music in The Pit.
---
First Amendment Day Opening Ceremony               
Front Steps of Carroll Hall 9:30 am - 10:00 am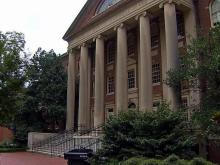 Help us kick off Carolina's sixth-annual First Amendment Day! Anne Klinefelter, associate professor of law and director of the Law Library at UNC, will speak about freedom of speech and of access to information and the value of those freedoms to UNC's mission, to our democracy and to our selves. Student Body Vice President Kyle Vilemain will read the First Amendment. Also speaking will be:
Buck Yarborough, senior director of government relations-NC for Time Warner Cable, which generously funded the day's activities.  Yarborough is past president and a current member of the board of directors for the North Carolina Cable Telecommunications Association.
School of Journalism and Mass Communication Dean Susan King
UNC Center for Media Law and Policy Co-Director Cathy Packer
This event is being organized by UNC School of Journalism and Mass Communication Associate Professor Michael Hoefges.
---
Greg Lukianoff: First Amendment Day Keynote Address               
Room 111, Carroll Hall 7:01 pm - 8:00 pm


"Unlearning Liberty" and "Freedom From Speech:" Why Everyone Should Be Concerned About Censorship on Campus
This year's keynote speaker will be Greg Lukianoff, president of the Foundation for Individual Rights in Education (FIRE).
For over a generation, shocking cases of censorship at America's colleges and universities have taught students the wrong lessons about living in a free society. Drawing on a decade of experience battling for freedom of speech on campus, First Amendment lawyer Lukianoff reveals how higher education fails to teach students to become critical thinkers: by stifling open debate, our campuses are supercharging ideological divisions, promoting groupthink and encouraging an unscholarly certainty about complex issues. Moreover, a chilling trend of hostility toward free expression points to a growing expectation of emotional and intellectual comfort, both on and off campus. Free speech as a cultural value, Lukianoff will explain, is being eroded as people across the world increasingly argue not for freedom of speech, but, rather, freedom from speech.
Lukianoff is the author of Unlearning Liberty: Campus Censorship and the End of American Debate and Freedom From Speech. His writing has appeared in The Washington Post, The New York Times, The Los Angeles Times, The Wall Street Journal and The Boston Globe, in addition to dozens of other publications. He is a regular columnist for The Huffington Post and has appeared on television shows, including the CBS Evening News, Fox & Friends, The Today Show, CNN's New Day, C-SPAN's Washington Journal and Stossel. He received the 2008 Playboy Foundation Freedom of Expression Award and the 2010 Ford Hall Forum's Louis P. and Evelyn Smith First Amendment Award on behalf of FIRE. He is a graduate of American University and Stanford Law School.
Early this year FIRE ranked Carolina one of the 10 worst universities for free speech. You can read about that here.
---
Fair Use or Foul Play? Video Games and the First Amendment               
Room 5052, UNC School of Law 5:15 pm - 6:45 pm

In conjunction with UNC's Media Law Society, we invite you to join us for an exciting First Amendment Day panel where video game, publishing and legal industry heavyweights go head-to-head debating free speech, recent lawsuits over video games like O'Bannon v. NCAA and Lindsay Lohan v. Rockstar Games, the future of media law, and much more!
From Instagram to "indie" games, Americans today often create virtual portrayals of one another that are blurring the distinctions between reference and replication. Modern courts are struggling to balance the strong First Amendment protections content creators have against rights of publicity, trademark and defamation claims, as well as attempted bans on violence and nudity.
Panelists include:
Janelle Bonanno, editor-in-chief at GameFront.com and former executive director of the Video Game Bar Association
Gregory Boyd, author of Business & Legal Primer for Game Development, partner and chairman of the Interactive Entertainment Group at Frankfurt Kurnit Klein & Selz PC, and member of the NYU Game Center Incubator Advisory Board
Alexander Macris, senior vice president at DEFY Media, co-founder and general manager of The Escapist, and creator of the game Adventurer Conqueror King
Canon Pence, general counsel at Epic Games and formerly of Hunton & Williams LLP
David Ardia (moderator), professor at UNC School of Law, co-director of the UNC Center for Media Law and Policy, and faculty associate at Harvard's Berkman Center for Internet & Society
The event is FREE and open to the public. Parking will be available at the law school (free after 5:00 p.m.) and in either of two nearby visitor pay lots: the Rams Head Parking Deck, located on Ridge Road, and the Raleigh Road Visitor Parking Lot at Hwy 54. For directions to the law school and additional parking information, go here.
---
Student Journalists' Struggles for Access to Public Records               
Room 33, Carroll Hall 2:00 pm - 3:15 pm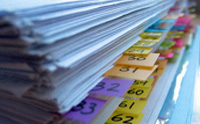 Carolina student journalists will recount their experiences – including their many frustrations – using the N.C. Public Records Law to learn about the operations of state and local government, including UNC-CH. A friend of the family of Faith Hedgepeth, a UNC student murdered two years ago, will talk about how media access to records affects the friends and families of people whose lives are documented in those records. Raleigh media law attorney Amanda Martin will join the students to discuss how the law does and doesn't work and whether students have more difficulty obtaining government records than professional journalists.
These are the panelists:
Kris Kroi, who works for the Reese News Lab in the UNC School of Journalism and Mass Communication. Kris is a journalism major from Arden, N.C.
Jenny Surane, editor-in-chief of The Daily Tar Heel.
Ryan Comfort, a member of UNC-Chapel Hill's Native American community who has worked closely with the friends and family of Faith Hedgepeth to produce a documentary about their efforts to cope with the tragedy of her death.
Amanda Martin, a partner in the Raleigh law firm of Stevens Martin Vaughn and Tadych. Amanda serves as general counsel to the N.C. Press Association and is a graduate of the UNC School of Law.
Joel Curran, UNC's vice chancellor of communications and public affairs.
Carolyn Coons (moderator), a journalism major and reporter for The Daily Tar Heel.  She also is editor-in-chief of Blue & White magazine.
---
Keynote Warm-Up Act: False Profits vs. Censorship               
Room 111, Carroll Hall 7:00 pm

The opening act of the evening will be False Profits, UNC's only standup, sketch and improv comedy troupe. Members of the troupe have made a First Amendment Day video on which they discuss how much they appreciate their First Amendment right to make jokes about whatever they want without censorship. But they find the censor isn't so nice to them this time around. . . .
The students involved in this project are Jordan Hale ('14), Joey Rasmus ('14), Kenan Bateman ('15), Marcie Maier ('15), Shayne Sevigny ('15), Eric Clayton ('16), William Booth ('16), Heather Wilson ('16), Hannah Jones ('17), and Peter McWilliams ('17).

---
Speech That Hurts and the First Amendment               
Room 33, Carroll Hall 3:30 pm - 4:45 pm

A D.J. plays what some consider a "rape anthem" in a Franklin Street Bar, anti-abortion protestors display large photos of aborted fetuses in front of Wilson Library and the Twittersphere is filled with racist tirades after the shooting of a young black man in Ferguson, Mo. Is all this speech protected by the First Amendment? Is there any remedy for those who are harmed by speech like this? What do Carolina students think? Come join the discussion.
These are the panelists:
Wilson Hood, a senior political science and sociology double major with a minor in women's and gender studies. He also is managing editor of The Siren, a feminist magazine on campus, and co-director of Carolina United, a week-long summer retreat program for UNC students focused on leadership, diversity and social justice.
Trevor Dougherty, a Carolina student activist, international DJ/musician, and longtime independent journalist with major networks including VICE, CNN and the Washington Post. You can hear his music on SoundCloud.
Destiny Planter, vice president of the UNC Black Student Movement.  She is a political science and English major.
Hugh Stevens, a First Amendment attorney with the Raleigh firm of Stevens Martin Vaughn & Tadych. A former co-editor of The Daily Tar Heel, he has represented numerous media outlets in the state, including The News & Observer and WRAL-TV in Raleigh. He also litigated – and won – the most important privacy law cases in our state's history.
Louisa Clark (moderator), a senior political science and journalism double major with a specialization in editing and graphic design  She is currently working on a senior honors thesis in media law.
---
Me and My Smart Phone               
Room 33, Carroll Hall 5:00 pm - 6:15 pm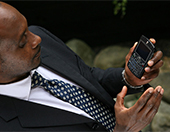 Are you in love with your smart phone? Can't imagine life without it? Come to hear Carolina students and others discuss how private businesses and the government use your smart phone to learn about you. Students also will discuss how much they know about digital security and whether they are happy to share their information.
These are the panelists:
David Cowhig, a first-year master's student in the UNC School of Information and Library Science who studies human computer interaction and is interested in digital security issues. Before coming to school, David launched and ran his own computer repair and networking business, Cowhig and Co., in Greensboro.
Angus Robertson, a senior advertising major and president of the UNC Advertising Club.
Dr. Tori Ekstrand, an assistant professor in the UNC School of Journalism and Mass Communication who teaches media law.  She purposely owns a dumb phone, despite how hard that makes her life.
Cori Johnson, a journalism major from Charlotte who uses a smart phone.
Sean Catangui, a journalism major from Sioux Falls, S.D., who uses a smart phone.
Cameron Robert (moderator), a photojournalism major and assistant visual editor at The Daily Tar Heel. In addition to working with photography and videography, he has recently delved into the world of music production.
---
Story Time - With Milk and Cookies               
Freedom Forum Conference Center, Carroll Hall 8:30 pm - 9:30 pm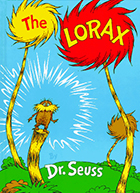 UNC's Sexuality and Gender Alliance (SAGA) will host a reading of children's books that have been banned from libraries because they have gay and lesbian themes. SAGA members will read the stories aloud. Books to be read are "The Lorax," "The Sissy Duckling" by Harvey Fierstein, "King and King" by Linda de Haan, "Heather Has Two Mommies" by Leséa Newman and "Daddy's Roommate" by Michael Willhoite."
Milk and cookies will be served. Feel free to wear your pajamas! You won't be the only one.
The Freedom Forum Conference Center is on the third floor of Carroll Hall.
---
Free Speech in the Workplace: Is a Company Ever Justified in Demoting Publicly Prominent Employees on the Basis of Expressed Personal Beliefs?               
Freedom Forum Conference Center, Carroll Hall 11:00 am - 12:15 pm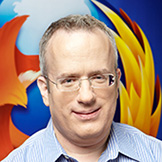 Brendan Eich developed the coding language JavaScript and helped found the Mozilla Foundation, an open source wing of Netscape. In 2005, Eich became chief technology officer of Mozilla Corporation, the foundation's profit-making arm. In 2014, Eich was made CEO. After 11 days, Eich resigned under pressure from employees, consumers and board members. Eich was forced out because of money he donated in support for California's Proposition 8, a ballot initiative to change the state's constitution to include a provision that "only marriage between a man and a woman is valid or recognized in California."
Was Eich's firing ethical? The UNC Ethics Bowl Team will debate this and related questions, and then the audience will be invited to join in. The Freedom Forum Conference Center is on the third floor of Carroll Hall.
These are the student debaters:
Benjamin Brindis, a junior, major undecided
Andrew Burchins, a senior political science and philosophy major
Waylon Ferrell, a junior philosophy major
Laura Georgescu, a junior philosophy major
Mathew Hopkins, a junior philosophy and political science major
Joshua Olsen, a senior philosophy major
David Pingree, a senior journalism and mass communication major
Siyu Zhao, a sophomore philosophy major
The Ethics Team is coached by Sam Reis-Dennis, a Ph.D. candidate in philosophy and research assistant at UNC's Parr Center for Ethics. For more about the UNC Ethics Bowl Team and other programs of the Parr Center for Ethics, contact us at parrcenter@unc.edu or 919-843-5641 or visit parrcenter.unc.edu.
---
#YesAllSpeech — Part 1               
Front Steps of Carroll Hall 9:31 am - 12:15 pm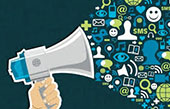 Why is the First Amendment important to you? Tell us why and share your views – and your photo – on social media.
Students, faculty and staff are invited to participate in #YesAllSpeech—a student-led photo opportunity and social media campaign. Participants will pose with signs on which they have explained why First Amendment freedoms are important to them. Student volunteers will take the photos on the participants' phones, and then the participants will be encouraged to post the pictures to social media under the hashtags "uncfree" and "yesallspeech." Participants will turn in their signs with their names and email addresses to enter a raffle for prizes including mugs and t-shirts.
Krispy Kreme doughnuts will be provided for the first 60 participants, so come early!
This event is being coordinated by senior journalism major Rene Gupta, sophomore journalism major Danny Nett, senior political science and PWAD major Carter Gregory and junior English major Carolyn Ebeling.
---
#YesAllSpeech — Part 2               
The Pit 12:15 pm - 2:45 pm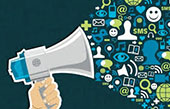 Continued from the #YesAllSpeech session led on the front steps of Carroll after the opening ceremony at 9:30 a.m.
A student-led photo opportunity and social media campaign.   Tell us why the First Amendment is important to you and share your views – and your photo – on social media.
---
Free Speech and Good Beats               
Room 111, Carroll Hall 6:30 pm - 7:00 pm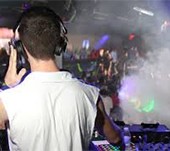 UNC student DJ/activist good ratio (AKA Trevor Dougherty, J-school senior) will provide original progressive music and mixing before the keynote address. It will be in the spirit of free speech and good beats. Listen to a demo of his music here.
---
Videos from past First Amendment Days:
Keynote Lectures:
Other First Amendment Day Videos: