#uncfree
On Tuesday, Oct. 2, 2012, the University of North Carolina at Chapel Hill will celebrate its fourth annual First Amendment Day. This campus-wide, daylong event is designed to both celebrate the First Amendment and explore its role in the lives of Carolina students. Students and university community members will read from banned books, sing controversial music and discuss the importance of each of the rights protected by the First Amendment, the need to be tolerant when others exercise their rights and the public university's special role as a marketplace of ideas. As it is every year, First Amendment Day is observed during National Banned Books Week.
First Amendment Day is organized by the UNC Center for Media Law and Policy. The UNC Center for Media Law and Policy is a collaboration between the School of Media and Journalism and the School of Law.

First Amendment Day 2012 was supported by generous funding from Time Warner Cable.
Opening Ceremony @ Front Steps of Carroll Hall
9:00 am – 9:30 am
Help us kick off Carolina's fourth-annual First Amendment Day! Student Body President Will Leimenstoll will read the First Amendment.  Others speakers will be School of Media and Journalism Dean Susan King; UNC Center for Media Law and Policy Co-Director David Ardia from the UNC School of Law; and UNC Center for Media Law and Policy Co-Director Cathy Packer from the J-School. This event is being organized by UNC School of Media and Journalism Associate Professor Michael Hoefges.
Ethics Team Debate: Is "Street Art" Vandalism or Philanthropy? @ Carroll Hall Room 33
11:00 am – 12:00 pm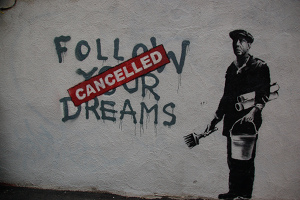 The UNC Ethics Bowl Team will discuss this question of artistic freedom and then the audience will be invited to join in.
Opponents of graffiti argue, "Graffiti is ugly. . . .  Graffiti is an eyesore that decreases property values, is a drain on tax dollars and makes residents feel unsafe."  Some reports indicate that graffiti clean-up costs each taxpayer between one and three dollars annually.  In most places there is legislation that criminalizes graffiti.  For instance, according to Florida statutes graffiti resulting in less than $1,000 in damage is a misdemeanor offense with subsequent infractions constituting a third-degree felony.
Free speech advocates argue that graffiti is a legitimate form of artistic self-expression and that the costs associated with graffiti removal and decreased property values are the product of social prejudice.  One such advocate describes graffiti artists as painting "murals in celebration of line, color, and the beauty of life on a dull gray train trestle for the viewing pleasure of people on their way to work, all without demanding a cent for the service."   Some emphasize that graffiti is supposed to be troubling and is disliked because of the political and social messages it conveys.   Others highlight the fact that graffiti competes for expressive space with messages delivered in traditional commercial and political advertising and argue that graffiti gives a voice to someone other than marketers and politicians in public spaces.
The UNC ethics team will demonstrate how the Ethics Bowl operates. There will be two teams of two students each and an alternate and a moderator.
Come listen to the UNC Ethics Bowl Team debate and join in the discussion afterward!
Musical Performances by the Loreleis and Cadence @ The Pit
The Loreleis and Cadence, two all-female University a cappella groups, will exercise their First Amendment rights by singing controversial music in The Pit.  Read more about the Loreleis at http://www.loreleis.com/. Read more about Cadence at http://www.cadenceacappella.com/.
Banned Book Reading @ The Pit
12:30 pm – 2:00 pm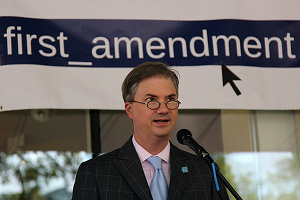 Campus leaders, students and others – including Chancellor Holden Thorp – will read from banned books. At the same time, a selection of books that have been banned from libraries will be on display in The Pit. This event is organized by Stacie Smith, manager of the Bulls Head Bookshop.
Inspiration vs. Infringement: Brought to you by the First Amendment @ Freedom Forum Conference Center, Carroll Hall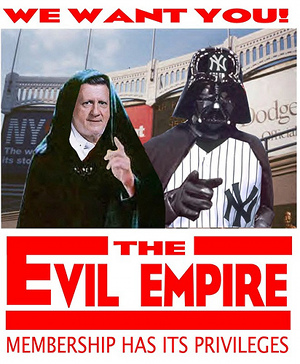 What happens when an artist is also sports fan? Can he use his favorite team as a muse? When do artists and brands clash? The Carolina Intellectual Property Law Association, a student group in the UNC School of Law, will host a discussion that explores the conflicts between artistic expression and trademark law. The panel will include UNC School of Law Professor Deborah Gerhardt, a trademark law specialist, and Professor Cary Levine of the UNC Art Department.
The discussion will center on a court recent case about an artist who was sued by the University of Alabama for using its trademarks for his work. Does the First Amendment trump trademark law? Come join the discussion.
Performance by the Pauper Players @ The Pit
2:00 pm – 2:15 pm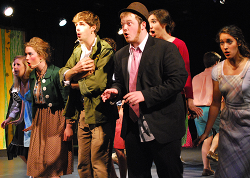 Sing It! UNC Pauper Players, a student-run musical theatre group, will sing "Totally F*cked" from "Spring Awakening" and "I Believe" from "The Book of Mormon." Pauper Players annually produces two full-scale musicals, a small winter show and Broadway Melodies, a student-written parody show. The organization also seeks to promote the arts and arts advocacy through charitable benefit nights. You can read more about the group here.
Why Can't We Tweet? The First Amendment, UNC Athletes and Social Media @ Carroll Hall Room 33
2:00 pm – 3:15 pm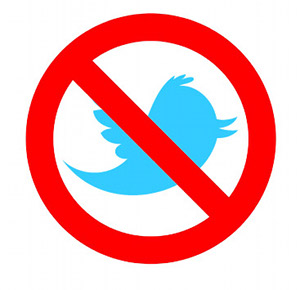 A representative of the UNC athletic department, The Daily Tar Heel sports editor, a sports law expert and athletes will discuss Carolina's athletic department and team social media policies, how a ban on tweeting affects media coverage of sports, how other schools and states are addressing this issue and whether UNC policies violate the First Amendment and privacy rights of UNC's student athletes.  Panelists will include UNC Associate Athletic Director Paul Pogge; Barbara Osborne, an attorney and associate professor in UNC's Department of Exercise and Sports Science; Meghan Lyons, a business journalism major and a forward on Carolina's field hockey team; and DTH sports editor Brandon Moree. The panel will be moderated by Roxane Coche, a Ph.D. student in the School of Media and Journalism who studies sports journalism.
Readings from UNC's Rare and Banned Books @ Pleasants Family Assembly Room in Wilson Library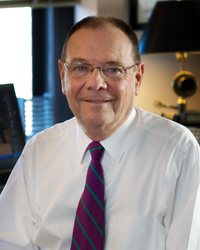 Celebrate First Amendment Day with readings from original editions of banned and censored books held by the UNC Rare Book Collection. Readers will share excerpts from a variety of rare books, including a fifteenth-century edition of the Ars Amatoria of the ancient Roman poet Ovid; the 1861 first printing in alphabetic K'iche' of the Popol Vuh, a sacred Maya text that survived the Spanish Conquest's destruction of indigenous books in only one transcription; Alton Trials: Of Winthrop S. Gilman, Who was Indicted . . . for the Crime of Riot . . . While Engaged in Defending a Print Press From an Attack . . . by an Armed Mob (1838);
the short story "Dexterity," by Russian émigré Nadezhda Teffi, whose works were banned under Stalin in the Soviet Union; and
Walker Percy's copy of Ralph Ellison's Invisible Man.
Among the readers will be Hugh Stevens, Raleigh-based First Amendment attorney and former chair of the board of directors of the UNC Friends of the Library; University Librarian Sarah Michalak; UNC professors Emilio del Valle Escalante and Sharon James; and Kashif Powell, actor and UNC Ph.D. student in Performance Studies. Other librarians, students and guests will read further selections.
A reception and book display will begin at 5 p.m. The reading will begin at 5:30 p.m. This event is being planned by Claudia Funke, UNC's curator of rare books.
Who's Looking at Your Social Media? Prospective Employers and Grad School Admissions Officers, That's Who @ Carroll Hall Room 33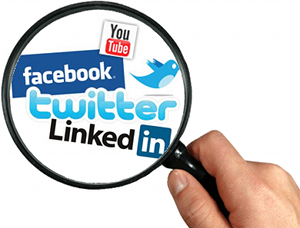 UNC seniors, a prospective employer, a privacy law expert and a UNC Career Services staffer will discuss the legal issues surrounding the use of social media by those making hiring and admissions decisions.  Panelists will include Emily Almasy, manager of account services at Sinclair & Co., a full-service marketing communications firm in Raleigh; UNC School of Law Professor Anne Klinefelter; Laura R. Lane, assistant director of University Career Services; Pat Almquist, a Carolina senior majoring in advertising and Spanish; and Suzannah Davidson, a senior English major.  The panel will be moderated by Alex Englehart, a senior majoring in public relations and political science. Lane and Englehart helped plan this event.
Keynote Address: Re-booting America: News for a New Generation @ Carroll Hall 111
7:00 pm – 8:00 pm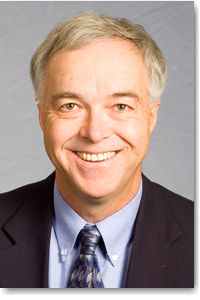 Ken Paulson, president and CEO of the First Amendment Center at Vanderbilt University, will explore how a generational shift in news consumption – along with a digitally driven society – will reshape journalism, free expression and democracy. Paulson is a former editor and senior vice president/news of USA Today and USATODAY.com. He continues to work for the newspaper as a columnist writing about First Amendment issues.  Paulson also is president of the American Society of News Editors. A graduate of the University of Illinois College of Law and the University of Missouri School of Journalism, Paulson has worked as the editor or managing editor of newspapers in five different states and was on the team of journalists who founded USA Today in 1982.
Story Time – With Milk and Cookies @ Freedom Forum Conference Center
8:30 pm – 9:30 pm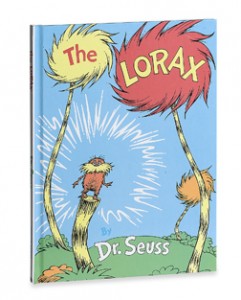 UNC's Sexuality and Gender Alliance (SAGA) will host a reading of children's books that have been banned from libraries because they have gay and lesbian themes. SAGA members will read the stories aloud. Books to be read are "The Lorax," "The Rabbits' Wedding," "Asha's Mums," "The Family Book" and "Nappy Hair." Milk and cookies will be served. Feel free to wear your pajamas! You won't be the only one.
Saga formerly was the Gay, Lesbian, Bisexual, Transgender, Straight Alliance (GLBTSA).
First Amendment Trivia Contest @ Linda's Bar and Grill
8:30 pm – 10:30 pm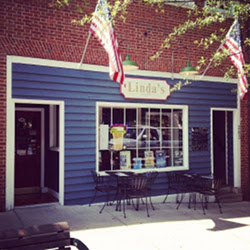 What rights are explicitly protected by the First Amendment?  Which U.S. Supreme Court justice said obscenity was difficult to define but "I know it when I see it"?  Enter the trivia contest and test your knowledge of this most important Constitutional amendment.  If you don't want to compete, come to watch and enjoy the fun.  There will be prizes and patriotic drink specials.  This event is being organized by Natasha Duarte, a student in the UNC schools of law and journalism.
All ages can participate in this event.  Earlier information about having to be 21 was incorrect!
Check out the Facebook page for the trivia contest: