Date/Time
Date(s) - 09/23/2014
2:00 pm - 3:15 pm
Location
Room 33, Carroll Hall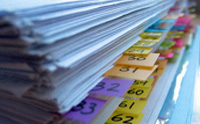 Carolina student journalists will recount their experiences – including their many frustrations – using the N.C. Public Records Law to learn about the operations of state and local government, including UNC-CH. A friend of the family of Faith Hedgepeth, a UNC student murdered two years ago, will talk about how media access to records affects the friends and families of people whose lives are documented in those records. Raleigh media law attorney Amanda Martin will join the students to discuss how the law does and doesn't work and whether students have more difficulty obtaining government records than professional journalists.
These are the panelists:
Kris Kroi, who works for the Reese News Lab in the UNC School of Journalism and Mass Communication. Kris is a journalism major from Arden, N.C.
Jenny Surane, editor-in-chief of The Daily Tar Heel.
Ryan Comfort, a member of UNC-Chapel Hill's Native American community who has worked closely with the friends and family of Faith Hedgepeth to produce a documentary about their efforts to cope with the tragedy of her death.
Amanda Martin, a partner in the Raleigh law firm of Stevens Martin Vaughn and Tadych. Amanda serves as general counsel to the N.C. Press Association and is a graduate of the UNC School of Law.
Joel Curran, UNC's vice chancellor of communications and public affairs.
Carolyn Coons (moderator), a journalism major and reporter for The Daily Tar Heel.  She also is editor-in-chief of Blue & White magazine.

Tagged: 1AD2014, First Amendment Day
---