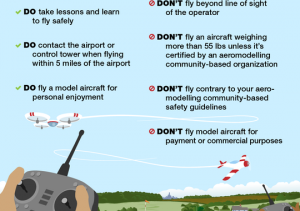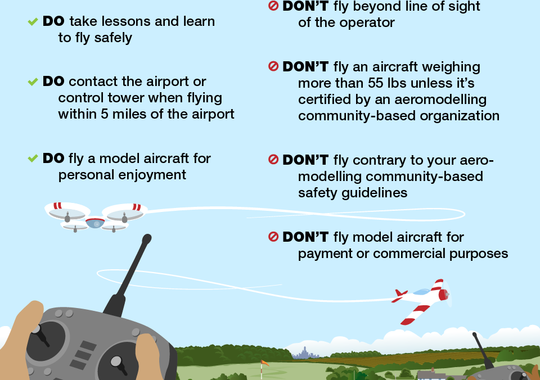 Backyard flying is more complex than Snoopy battling the Red Baron, and you might be surprised at how much debate goes into just what is and what isn't a model airplane. The FAA released a "Notice of Interpretation" in an effort to clarify the model airplane exception of the FAA Modernization and Reform Act of 2012, which said that devices considered to be model airplanes could operate without FAA approval or regulation.
The notice and accompanying press release say that the original law that applies to model airplanes does not apply to model airplanes that are being used for commercial purposes or flown in an unsafe manner. It also gives examples, as this picture shows, of what aircraft uses will and won't be allowed. This notice might address one of the legal issues in the Pirker case currently going through the appeals process.
While the FAA's efforts might be for clarification, they are being met with some resistance and skepticism. The Academy of Model Aeronautics released a statement saying it was "extremely disappointed and troubled." One author said this notice just added to the confusion.
The notice is published in the Federal Register and takes effect immediately, but the FAA will take public comment for 30 days.