Date/Time
Date(s) - 11/02/2018
12:00 pm - 1:15 pm
Location
Room 208, Manning Hall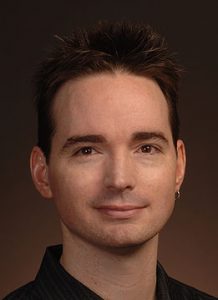 On Friday, Nov. 2, the UNC Center for Media Law and Policy will host an interdisciplinary lunch with Torin Monahan, Professor at the UNC Department of Communication. Dr. Monahan will lead a discussion on visualizing surveillance through art. The lunch is open to all UNC faculty and graduate students.
As a response to institutional surveillance programs, artists create critical art projects that construct counter-archives of visual material. Some of these works seek to reveal the materiality of state surveillance infrastructures, such as secret military installations and satellites; others demonstrate the objectifying effects of routine corporate surveillance systems like Google Street View; and still others take advantage of social media platforms to intentionally oversaturate viewers with personal images as a way to challenge—and highlight the irrationality of—government programs targeting suspected terrorists.
Such art projects hold in tension the goals of making hidden surveillance programs perceptible through counter-archiving and visualization projects. They also critique the violence of surveillance operations that reduce human complexity to manageable data elements. As such, they appear to place great stock in the political efficacy of transparency.
Torin Monahan is a Professor of Communication at The University of North Carolina at Chapel Hill. His research focuses on institutional transformations with new technologies, with a particular emphasis on surveillance and security programs. He has published over forty articles or book chapters and five books, including Surveillance in the Time of Insecurity, which won the Surveillance Studies Book Prize of the Surveillance Studies Network in 2011. Monahan is Co-Director of the international Surveillance Studies Network and Editor-in-Chief of the leading academic journal on surveillance, Surveillance & Society.
November's lunch discussion will be held from noon to 1:15 pm on Friday, Nov. 2 at the UNC School of Information and Library Science, Manning Hall Room 208.
Lunches and drinks will be provided for those who register. RSVP using the form below by noon on Wed Oct. 31.
Background Readings
"Ways of Being Seen: Surveillance Art and the Interpellation of Viewing Subjects,"Cultural Studies (2018), by Torin Monahan.
RSVP
Website RSVP are closed for this event. Please email shaocy@live.unc.edu to inquire about RSVPing.


Tagged: Interdisciplinary Lunch Series
---