Date/Time
Date(s) - 09/29/2015
3:30 pm - 4:45 pm
Location
Room 33, Carroll Hall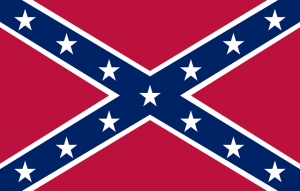 Silent Sam and the newly named Carolina Hall on the UNC campus are among the symbols of the South that have created a firestorm of opinion about their meaning and their impact on students. The Confederate flag and other buildings and monuments are the subject of controversy across the state and the nation. The #blacklivesmatter movement has been particularly critical of those who continue to defend these symbols as expressions of Southern pride and expression protected by the First Amendment. This panel will explore this debate, the law regarding these controversial Southern symbols, and the activism surrounding symbols of the South.
These are the panelists:
Mary-Rose Papandrea, a professor in the UNC School of Law who teaches courses in First Amendment and media law.
Fitzhugh Brundage, the William B. Umstead Distinguished Professor in the UNC History Department, who teaches U.S. history courses and chairs the History Department.
June Beshea, UNC senior and organizer of The Real Silent Sam movement, which seeks to provoke critical dialogue about monuments and buildings in Chapel Hill and Carrboro.
Frank Pray, chair of the UNC-CH Campus Republicans.
Resita Cox, president of Ebony Reader's Onyx Theatre (EROT), UNC's premiere spoken word group and a subgroup of the Black Student Movement. Cox is a broadcast journalism and political science major.
Paris Alston will moderate.  She is a senior broadcasting and global studies double major at UNC.
This event was organized by Victoria "Tori" Ekstand, an assistant professor in the UNC School of Media and Journalism and communications director for the UNC Center for Media Law and Policy.


Tagged: 1AD2015, First Amendment Day
---