Date/Time
Date(s) - 01/24/2020
12:00 pm - 1:15 pm
Location
Halls of Fame Room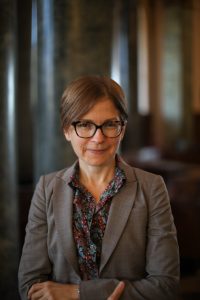 On Friday, January 24, the UNC Center for Media Law and Policy will host an interdisciplinary lunch with UNC professors Jennifer Larson and Mark McNeilly, who will lead a discussion on the state of the campus free expression environment at UNC. This lunch event is open to all UNC faculty and graduate students.
In the Spring of 2019, Larson, McNeilly and UNC professor Timothy Ryan conducted an investigation to better understand students' experiences with free speech and constructive dialogue at the University of North Carolina at Chapel Hill. The investigation had two components: 1) a survey that all UNC undergraduates were invited to complete and 2) in-depth focus group interviews with members of three politically active student organizations. Their investigation led to twelve principle findings, which they will discuss at the lunch.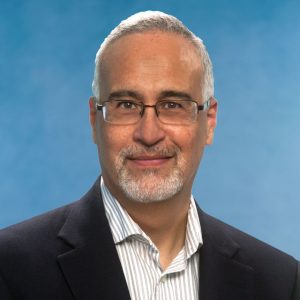 One conclusion from their study is that good intentions notwithstanding, UNC instructors could easily fail to perceive important free-expression issues that might not be immediately evident in their courses. This apparent disjuncture between instructors' and students' perspective informs a major theme in the recommendations in their report: UNC instructors should be more intentional and explicit about their approaches to free expression, including the principles they endorse and their process for adhering to them. Although instructors might care deeply about free expression issues and commit to grading evenhandedly, for instance, students might come to the class expecting otherwise, either on the basis of stereotypes or a past negative experience.
Jennifer Larson is a teaching associate professor and director of undergraduate studies in the UNC English Department. Her teaching and research interests include African-American literature (especially African American drama), Film Studies (especially race in contemporary cinema), American literature, and Composition (especially writing in/about law). Her most recent book, Understanding Walter Mosley (University of South Carolina Press), offers a critical overview of Mosely's work across genres. She received her Ph.D. in English from UNC-Chapel Hill. She is the recipient of multiple teaching awards at UNC, including the Joseph M Flora Award in 2012 and 2017.
Mark McNeilly teaches in the areas of marketing and organizational behavior in both the full-time MBA and online MBA@UNC programs. He serves as a faculty advisor for the STAR program and executive coach in the Leadership program. He has served as a global marketing executive and has several years of experience with both IBM and Lenovo in the IT industry. His business background includes branding, strategy, marketing, market intelligence, management, manufacturing and personnel. He is the author of a popular strategy book based on Sun Tzu's "Art of War" titled "Sun Tzu and the Art of Business: Six Strategic Principles for Managers" as well as "George Washington and the Art of Business: Leadership Principles of America's First Commander-in-Chief," both from Oxford University Press. He received his MBA with honors from the University of Minnesota.
The January lunch discussion will be held from noon to 1:15 pm on Friday, Jan. 24 at the UNC Hussman School of Journalism and Media in the Halls of Fame on the first floor. Lunches and drinks will be provided for those who register. RSVP using the form below by noon on Wed., Jan. 22.
RSVP

Warning: count(): Parameter must be an array or an object that implements Countable in /opt/app-root/src/wp-content/plugins/events-manager/templates/placeholders/bookingform.php on line 16


Website RSVP are closed for this event. Please email shaocy@live.unc.edu to inquire about RSVPing.


Tagged:
---