Date/Time
Date(s) - 02/20/2013
5:30 pm - 7:00 pm
Location
Pleasants Family Room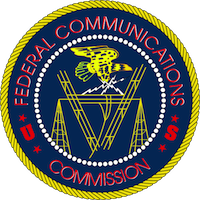 The UNC Center for Media Law and Policy and Common Cause will host a public discussion of the Federal Communication Commission's media ownership rules and their impact on the media's ability to meet the information needs of North Carolina communities. Former FCC Chair Michael Copps will introduce the topic, and a panel of media and academic experts will discuss how the current FCC rules and proposed rule changes affect local accountability journalism.
The FCC currently is reviewing its ownership rules and is considering scrapping the radio/TV cross-ownership rules, loosening the newspaper/TV cross-ownership rules, and leaving in place the radio and TV local market ownership caps. The February event will continue a discussion begun a year ago when the Center convened 50 media scholars, professionals, attorneys, and community leaders to discuss how Internet, cable television, satellite television, and mobile broadband service providers could help promote local accountability journalism in North Carolina and the nation. Whether changes in the FCC ownership rules could help promote local accountability journalism was an issue raised at that meeting. A report on that first meeting is here.
The panel discussion will take place at 5:30 p.m. Wednesday, February 20, 2013, on the campus of the University of North Carolina at Chapel Hill. The panel will be moderated by Teresa Artis, former Vice President & General Counsel, Capitol Broadcasting Company, and will include the following panelists:
Penny Abernathy, Knight Professor of Digital Media Economics, UNC School of Journalism and Mass Communication
Michael Copps, former FCC Commissioner (and UNC Ph.D in '67)
Jim Goodmon, President & CEO, Capitol Broadcasting Company
Jane Mago, Executive Vice President & General Counsel, National Association of Broadcasters
Bob Phillips, Executive Director, Common Cause North Carolina
Orage Quarles III, President and Publisher, The News & Observer
The event is free and open to the public, and members of the audience will be encouraged to comment and ask questions. For information on parking, please visit the Wilson Library's website.
If you can't make it to the event in person, you can watch it streamed live here or follow along (and ask questions) via Twitter with the hashtag #FCCUNC.


The FCC, Media Ownership and the Tar Heel State from Center for Media Law and Policy on Vimeo.
Background Materials
If you don't work in the field of FCC regulation and want to familiarize yourself with some of the issues we'll be discussing on Feb. 20, here's a lightly annotated list of suggested readings. There's everything from blog posts to books. The list was compiled by Dean Smith, a research fellow in the UNC Center for Media Law and Policy, and by Common Cause.


Tagged: Panels, Workshops
---