Date/Time
Date(s) - 01/20/2017
12:00 pm - 1:15 pm
Location
Marion A. Cowell, Jr. Boardroom (Room 5003), UNC School of Law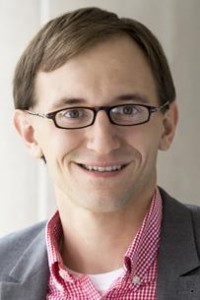 In the United States, the vast majority of 20th century creative expression —everything from books and movies to letters, emails, and notes —is protected by a copyright system that grants owners significant legal power to prevent use of their creations without permission. For a large number of works, however, users cannot locate or even identify owners to seek permission. These "orphan works" have, for nearly two decades, confounded librarians and archivists who want to provide free, online, open access to their collections.
On Friday, Jan. 20, the UNC Center for Media Law and Policy will host an interdisciplinary lunch open to faculty and graduate students from across the UNC system with David Hansen, Director of Copyright and Scholarly Communication at Duke University and formerly with the UNC School of Law. Hansen will talk about his Harvard University-funded study that identifies legal arguments and strategies for reducing or eliminating legal risk from projects to digitize orphan works for open access under U.S. law. Hansen will address legal defenses as well as the practical steps libraries and archives can take to reduce their risk of lawsuits.
Hansen was appointed to his current position at Duke University in 2016. Before that he was Clinical Assistant Professor of Law and Reference and Faculty Research Librarian at the UNC School of Law. From 2011 to 2015, Dave served as UC Berkeley Law's Digital Library Fellow. His research has focused on how libraries and related information intermediaries can overcome copyright and other legal obstacles to provide better access to their collections online. He has written specifically on copyright exceptions for libraries and archives under Section 108 of the Copyright Act, orphan works, mass digitization, copyright protection of metadata, and issues related to expanding copyright protection of traditional knowledge. He is one of primary facilitators for a project to create the Statement of Best Practices in Fair Use of Collections Containing Orphan Works for Libraries, Archives, and Other Memory Institutions, which was released in December 2014.
Dave has also contributed to briefs filed on behalf of libraries, academic authors, and legal scholars in Authors Guild v. Google (Google Books digitization case), Authors Guild v. HathiTrust (research library digitization), and Cambridge University Press v. Becker (faculty use of e-reserves), and has actively participated in submitting comments and speaking at roundtables hosted by federal agencies on library copyright issues. Dave is a graduate of UNC's Law School (2010) and School of Information and Library Science (2012).  
Selected Publications
RSVP

Warning: count(): Parameter must be an array or an object that implements Countable in /opt/app-root/src/wp-content/plugins/events-manager/templates/placeholders/bookingform.php on line 16


Website RSVP are closed for this event. Please email shaocy@live.unc.edu to inquire about RSVPing.


Tagged: Interdisciplinary Lunch Series
---