Date/Time
Date(s) - 10/25/2019
12:00 pm - 1:15 pm
Location
Room 141, Carroll Hall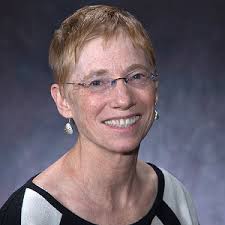 On Friday, October 25, the UNC Center for Media Law and Policy will host an interdisciplinary lunch with Patricia Aufderheide, University Professor of Communication Studies in the School of Communication at American University. Aufderheide will lead a discussion on challenges to freedom of expression brought by the marriage of copyright with surveillance. This lunch event is open to all UNC faculty and graduate students.
The challenges to freedom of expression for journalists, activists, and researchers have historically been located in actions of government and the gatekeeping practices of mainstream media. In recent decades, these challenges have proliferated along with the opportunities afforded by the digital environment. In this talk, Aufderheide will look at some of the ways challenges to freedom of expression are being pushed back into the infrastructure by the marriage of copyright with surveillance.
Aufderheide specializes in the social impact of mass media and communication policies. She earned a Ph.D. in History from the University of Minnesota. She is director of AU's Center for Social Media, which analyzes and showcases media for social justice, civil society, and democracy. She is also affiliate faculty in the School of International Service and the History department at American University, and a member of the Film and Media Arts division in the School of Communication.
Aufderheide's books include Reclaiming Fair Use: How to Put Balance Back in Copyright (University of Chicago), with Peter Jaszi; Documentary: A Very Short Introduction (Oxford), The Daily Planet (University of Minnesota Press), and Communications Policy in the Public Interest (Guilford Press). She has been a Fulbright Research Fellow twice, in Brazil (1994-5) and Australia (2017). She is also a John Simon Guggenheim fellow (1994) and has served as a juror at the Sundance Film Festival among others.
Aufderheide has received numerous journalism and scholarly awards, including the George Stoney award for service to documentary from the University Film and Video Association in 2015, the International Communication Association's 2010 for Communication Research as an Agent of Change Award, Woman of Vision award from Women in Film and Video (DC) in 2010, a career achievement award in 2008 from the International Digital Media and Arts Association and the Scholarship and Preservation Award in 2006 from the International Documentary Association.
The October lunch discussion will be held from noon to 1:15 pm on Friday, Oct. 25 at the UNC Hussman School of Journalism and Media in the Halls of Fame on the first floor. Lunches and drinks will be provided for those who register. RSVP using the form below by noon on Wed., Oct. 23.
Background readings:
RSVP

Warning: count(): Parameter must be an array or an object that implements Countable in /opt/app-root/src/wp-content/plugins/events-manager/templates/placeholders/bookingform.php on line 16


Website RSVP are closed for this event. Please email shaocy@live.unc.edu to inquire about RSVPing.


Tagged: Interdisciplinary Lunch Series
---