Date/Time
Date(s) - 02/15/2019
12:00 pm - 1:15 pm
Location
Faculty Lounge, UNC School of Law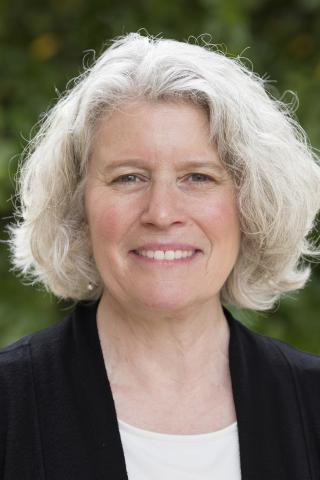 On Friday, Feb. 15, the UNC Center for Media Law and Policy will host an interdisciplinary lunch with Professor Frayda Bluestein, David M. Lawrence Distinguished Professor of Public Law and Government in the UNC School of Government. Professor Bluestein will lead a discussion about government transparency in the age of social media.
The use of social media by elected officials is on the rise, prompting new and untested legal questions about how and whether such posts fall under public meetings or records laws. In this talk, Professor Bluestein will focus on several key inquiries: When is the government engaged in government speech, and when has the government created a forum for citizen expression? When does public official use of social media fall under North Carolina transparency (public records and open meetings) laws?
Frayda Bluestein joined the School of Government (then the Institute of Government) in 1991. From 2006 to 2017 she served as the School's associate dean for faculty development. Prior to joining the School, she worked in private law practice, focusing primarily on municipal and land use law, and for one year in the Legislative Drafting Division of the North Carolina General Assembly.
Her publications include books and articles about local government structure and authority, public contracting, conflicts of interest, and transparency laws. She is a frequent contributor to the School's Coates' Canons: NC Local Government Law blog, writing on topics including North Carolina local government authority, annexation, public records, open meetings, conflicts of interest, and First Amendment issues affecting local government.
She was awarded the School of Government's two-year professorship for outstanding junior faculty achievement in 1998, the two-year professorship for teaching excellence in 2004, and the David M. Lawrence Distinguished Professorship in 2014. In 2016, Bluestein was honored with the Grainger Barrett Award for Excellence from the Government and Public Sector Section of the North Carolina Bar Association and the Ernest H. Ball Award for Excellence in Municipal Law from the North Carolina Association of Municipal Attorneys. Bluestein earned a BA from the University of California at Berkeley and a JD from the University of California at Davis.
February's lunch discussion will be held from noon to 1:15 pm on Friday, Feb. 15 at the UNC School of Law Faculty Lounge. The Center will provide lunch to those who RSVP below by noon on Wed., Feb. 13.
Background readings:
RSVP

Warning: count(): Parameter must be an array or an object that implements Countable in /opt/app-root/src/wp-content/plugins/events-manager/templates/placeholders/bookingform.php on line 16


Website RSVP are closed for this event. Please email shaocy@live.unc.edu to inquire about RSVPing.


Tagged: Interdisciplinary Lunch Series
---