Date/Time
Date(s) - 10/23/2015
12:00 am - 1:15 pm
Location
Marion A. Cowell, Jr. Boardroom (Room 5003), UNC School of Law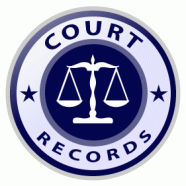 On Oct. 23, the UNC Center for Media Law and Policy will host an interdisciplinary lunch open to faculty and graduate students from across the UNC system. Professors David Ardia and Anne Klinefelter from the UNC School of Law and Professor Christopher (Cal) Lee from the UNC School of Information and Library Science will talk about their latest work regarding the identification and management of private information in court records (and other electronic documents).
Ardia and Klinefelter received an award from the Berkeley Center for Law & Technology and Microsoft Corp. to study the extent of private and other sensitive information in court records.  The award helped to support a team of researchers who sampled and coded several hundred briefs and other filings from the North Carolina Supreme Court.
The United States has a long history of providing public trials and open access to court records, both of which are essential if the public is to have faith in the fairness of our courts and justice system.  Over the past two decades, courts across the country have been moving quickly to digitize their records and make them available online. Some courts are doing this work themselves, while others are relying on third parties, such as libraries and other archives, to make public access possible. All, however, are dealing with one central and unavoidable issue: privacy.
Court records contain extensive information that could be characterized as private, ranging from social security numbers to the names of minor children involved in sexual abuse. Little work has been done, however, to study how often this information appears in judicial records and the context in which it appears. The lack of empirical data hamstrings court personnel and other archivists who are attempting to balance privacy interests with the public's right of access, as well as scholars looking to adapt privacy law and First Amendment doctrines to deal with the flood of public records going online.
Ardia and Klinefelter's research provides a first-of-its-kind empirical study of the frequency of sensitive and private information in court records.  Based on a review of the laws that apply to court records as well as other privacy laws and scholarship, they identified more than 140 types of sensitive or private information that exist in these records.
Cal Lee is Associate Professor at the School of Information and Library Science at the University of North Carolina, Chapel Hill. He teaches archival administration; records management; digital curation; understanding information technology for managing digital collections; and digital forensics. He is a lead organizer and instructor for the DigCCurr Professional Institute, and he teaches professional workshops on the application of digital forensics methods and principles.
Cal's primary area of research is curation of digital collections. He is particularly interested in the professionalization of this work and the diffusion of existing tools and methods into professional practice. Cal is Principal Investigator of BitCurator Access and was Principal Investigator of BitCurator; both projects have developed and disseminated open-source digital forensics tools for use by archivists and librarians. He was Principal Investigator of the Digital Acquisition Learning Laboratory (DALL) project and is Senior Personnel on the DataNet Federation Consortium funded by the National Science Foundation. Cal has also served as Co-PI on several projects focused on digital curation education.
Background Readings
The Oct. 23 lunch discussion will be held from noon to 1:15 p.m. at the UNC School of Law's Boardroom. We will provide free box lunches and drinks. RSVP using the form below by Wednesday, Oct. 21.
RSVP
Website RSVP are closed for this event. Please email nickwg@live.unc.edu to inquire about RSVPing.


Tagged: Interdisciplinary Lunch Series
---