Date/Time
Date(s) - 09/09/2016
12:00 pm - 1:15 pm
Location
Halls of Fame Room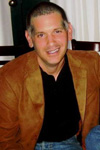 On Friday, Sept. 9 at noon in the Halls of Fame Room in Carroll Hall, the UNC Center for Media Law and Policy will host an interdisciplinary lunch open to faculty and graduate students from across the UNC system.
Richard Cante is Associate Professor of Media and Technology Studies in The Department of Communication at UNC-Chapel Hill. Cante's research focuses largely on relations between sexuality and the media in the United States since the late 1960s, as well as on how to make sense of these connections–especially in LGBTQ cases.
Cante will discuss the rapidly expanding body of research on media pornography across and between scholarly disciplines, helping researchers think through a contemporary interactive mediascape that can make borders between the public and the private seem increasingly and intriguingly opaque. This research has significant implications for human development, public health, law and cultural policy, amongst a variety of other areas. It also has significant implications for how society will more generally grapple, in the future, with media technology's roles in our lives.
Besides these issues, Cante's recent research investigates the status of media objects and systems – from photography and film to Internets and social media – as historical documents of otherwise obscure aspects of gay male HIV and AIDS in the United States, and of a cluster of broader dilemmas involving gay male health. A graduate of Northwestern (BS), UNC-Chapel Hill (MA) and The School of Cinematic Arts at The University of Southern California (PhD), Cante's courses on these and related topics for the Program in Sexuality Studies at UNC-CH include "Freud," "Pornography and Culture," and "Sexuality and Visual Culture."
Professor Cante's Publications:
A free lunch will be served to all who register below by Wednesday, Sept. 7.
RSVP
Website RSVP are closed for this event. Please email nickwg@live.unc.edu to inquire about RSVPing.


Tagged:
---