Date/Time
Date(s) - 01/29/2018
1:00 pm - 2:30 pm
Location
The University Club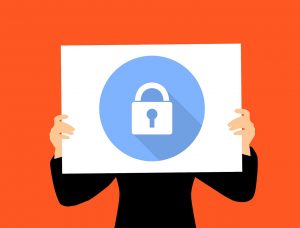 In recognition of the 10th anniversary of Data Privacy Day, the Center for Media Law and Policy is teaming up with the Triangle Privacy Research Hub (TPRH) and the Carolina Privacy Officials Network (CPON) for a discussion and panel titled "Hot topics in Media and Privacy Law: What to Expect in 2018."
Data Privacy Day started in the Triangle 10 years ago with an event between the EU Commission and Duke University to discuss shared transatlantic values on privacy.  Since then, it has grown to include hundreds of annual events worldwide. In our increasingly digital society, privacy concerns are more grave than ever.
The event will consist of a panel and discussion about current issues in media and privacy law. Speakers include:
David Ardia, Associate Professor of Law and Co-Director of the UNC Center for Media Law and Policy;
Mary-Rose Papandrea, Judge John J. Parker Distinguished Professor of Law and Associate Dean for Academic Affairs at the UNC School of Law; and
Kenneth Rogerson, Associate Professor of the Practice at Duke University's Sanford School of Public Policy.
The panel will be moderated by Anne Klinefelter, Associate Professor of Law and Director of the Law Library at the UNC School of Law.

The event is free and open to the public. It will take place at the University Club in Durham, NC.  We hope to see you there!


Tagged: Privacy, Technology, Triangle Privacy Research Hub
---