Date/Time
Date(s) - 09/26/2017
2:00 pm - 3:15 pm
Location
Room 33, Carroll Hall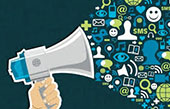 UNC students returning to campus this fall have witnessed a remarkable series of debates about student expression at Carolina. After a march by white nationalists in Charlottesville, Va., resulted in the death of a counter-protestor, fears that UNC's Silent Sam could encourage similar violence prompted campus officials to enact new rules about assembly near the statue, among pleas and protests by some that Silent Sam be removed altogether. Not long after, UNC officials denied a request by white nationalist Richard Spencer to speak on campus. Students were also excluded from a recent meeting by the UNC Board of Governors, which decided to prohibit the UNC Center for Civil Rights – and the students working for it — from engaging in litigation. The environment has created challenging conversations both inside and outside UNC classrooms. In this panel, students will explore the state of student expression on the UNC campus as well as efforts by state officials to monitor and influence campus expression.
These are some of the panelists:
Gabbie Johnson is a recent UNC law school graduate who has been part of the Silent Sam sit-in.
Will Rierson, associate editor of The Carolina Review, is a junior studying public relations and political science. He is from Winston-Salem.
Rachael Jones, J.D., is a research fellow at the UNC Center for Media Law and Policy.
Alexander Peeples, senior, history and political science major and DTH columnist.
Diandra Anna-Kay Dwyer, senior, Gates Millennium and Robertson Scholar.
Mark W. Merritt, Vice Chancellor and General Counsel, UNC.
Jada Harkins Andrews, senior Ronald E. McNair scholar, double majoring in broadcast journalism and political science.

Tagged: 1AD2017
---