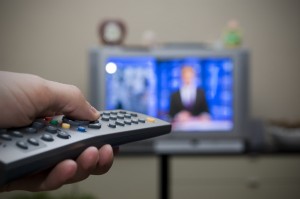 Twitter is teaming up with Nielsen Ratings to aid the service in monitoring what television shows are most frequently tweeted about by its users. The novel approach, called a "unique audience," makes it easier than ever for the Nielsen system to provide accurate information about television viewership numbers on any given night.
The new system allows Nielsen Ratings to track how many tweets are sent, what television show those tweets reference, who those tweets are seen by, and how many times those tweets are seen. With 200 million Twitter users, the data will be a powerful tool for advertisers looking to broadcast during commercial breaks of the most-viewed television programs.
The "unique audience" information gained from Twitter will also help Nielsen track what has traditionally been extremely difficult to measure: the spoken word. In Twitter's case, it's easy to capture what millions of Americans are watching through the data trail left behind. By allowing Nielsen to create a rating system based on tweets, Twitter is opening up access to that once impossible-to-track information.
The ratings system provides more information about viewership than ever before by monitoring conversations — not by the spoken word — but by the typed tweet.
Samantha Scheller is a 2L at UNC Law.

(Image courtesy of Flickr user flash.pro pursuant to a Creative Commons CC BY 2.0 license.)