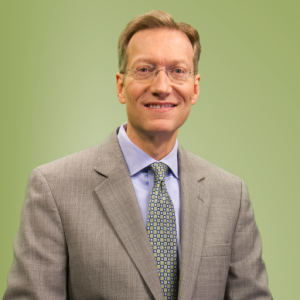 Michael Hoefges joined the faculty in 2003 and teaches undergraduate and graduate media law courses. His research interests include First Amendment commercial and corporate speech issues including advertising and marketing regulation for various products and services such as alcohol and tobacco products, gambling, licensed professional services, and regulated drugs and medical devices; and access and freedom of information law including issues related to commercial access to government records and databases.
Hoefges is the founding co-coordinator of the school's M.A./J.D. dual degree program in partnership with the UNC School of Law and also on the advisory board for the UNC Center for Media Law and Policy. He is an alternate member serving on the UNC Behavioral Sciences Institutional Review Board.
He has authored and co-authored articles published in Cardozo Arts and Entertainment Law Journal, Communication Law and Policy, Hastings Communication and Entertainment Law Journal, Journal of Marketing and Public Policy, Newspaper Research Journal, Notre Dame Journal of Legislation and William & Mary Bill of Rights Journal. West Publishing has twice selected one of his articles for re-publication in the annual First Amendment Law Handbook as a significant development or projected trend in First Amendment law — 2001-02 and 2007-08 editions. His articles have been cited in judicial opinions of the United States Court of Appeals for the First Circuit (2008) (concurring and dissenting opinion), the Texas Supreme Court (2011) and in numerous law reviews and academic journals.
In addition, Hoefges originated a comprehensive chapter on advertising regulation for the 2007 print and DVD editions of the North Carolina Media Law Handbook, a non-profit publication of the North Carolina Press Association and the UNC School of Media and Journalism. He substantially revised the chapter in 2012 for the new fully digital edition available online via subscription.  He also is a contributing author in the 2014 edition of "Advertising and Society: An Introduction" published by Wiley Blackwell.
Hoefges has presented numerous papers at the national conferences of the American Academy of Advertising, Association for Education in Journalism and Mass Communication (AEJMC) and American Marketing Association (Marketing and Public Policy Conference). His paper titled "Telemarketing Regulation and the Commercial Speech Doctrine" was judged top faculty paper in the Law & Policy Division at the 2005 AEJMC Convention. In addition, he has appeared as a panelist at various conferences including the 2002 University of Tennessee Advertising Law Conference, the 2005 Richard E. Nelson Symposium at the University of Florida's Levin College of Law, the 2007 AEJMC Future of Media Law and Policy workshop televised by C-SPAN, the 2008 National Advertising Division Annual Conference in New York City during Advertising Week, and the 2009 Future of Advertising Education pre-conference session of American Academy of Advertising.
In 2012, Hoefges completed three consecutive two-year terms on the National Advertising Review Board (NARB), the appeals body in the advertising self-regulatory process conducted by the Advertising Self-Regulation Council (ASRC). During his tenure on the NARB, he chaired a number of appeals panels that decided self-regulatory matters involving major national advertisers. In 2015, the NARB reappointed Hoefges to a new term.
Hoefges is a member of the American Academy of Advertising (AAAs); American Bar Association (ABA) — Forum on Communication Law, Advertising Disputes and Litigation Committee, and Consumer Protection Committee; and AEJMC — Advertising, and Law and Policy divisions.
Before joining the faculty at UNC, Hoefges was a faculty member at the University of Tennessee at Knoxville and, previously, at Trinity University (Texas). He also taught as a doctoral student at the University of Florida, where he held a Brechner Fellowship. Before that, Hoefges practiced civil defense litigation in Florida for eight years and is a licensed attorney and member of the Florida Bar Association.
Hoefges earned his B.S., J.D., M.A. and Ph.D. degrees from the University of Florida, where he served as editor of the Brechner Report, published by the UF College of Journalism and Communications, and was a member of the editorial board of the Journal of Law and Public Policy, published by the UF law school.