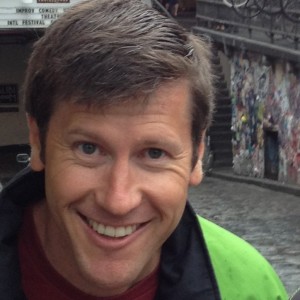 Ryan Thornburg is an associate professor in the UNC School of Media and Journalism with an interest in social media, data driven reporting, and digital media economics. He also trains journalists and consults with newsrooms on editorial product development throughout North America and three other continents. With funding from the Knight Foundation and Google, Thornburg helps news organizations use digital public records to lower costs and increase revenue associated with accountability and explanatory journalism.
Thornburg is the author of the book Producing Online News: New Tools, Stronger Stories (CQPress 2010). He also is the coauthor of Reaching Audiences (5th ed.), an introductory newswriting textbook.
Before coming to Carolina in 2007, Thornburg spent his career focusing on online journalism as the managing editor of USNews.com, the online arm of U.S. News & World Report; the managing editor for Congressional Quarterly's Web site, www.cq.com; and the national/international editor for The Washington Post's Web site, www.washingtonpost.com, from 2003 to 2005. He began working in online news when he joined washingtonpost.com as a producer in 1997.
Thornburg earned a master's degree from The George Washington University's Graduate School of Political Management while working with Institute for Politics, Democracy and the Internet and writing about online political fundraising. He also has a bachelor's degree from UNC-CH.