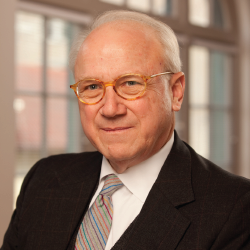 Ferrel Guillory is professor of the practice in the School of Media and Journalism at UNC-CH. He also is founding director of the UNC Program on Public Life, which has worked to bring university scholarship to bear on the public agenda and leadership in North Carolina and the South.
Guillory is a co-founder of EducationNC, a nonprofit organization launched in January 2015, devoted to covering and analyzing public education news in North Carolina.
Through MDC Inc., a Durham-based nonprofit at which he is a senior fellow, Guillory has co-authored eight The State of the South reports (1996, 1998, 2000, 2002, 2004, 2007, 2010-11, 2014). He also co-authored the book The Carolinas: Yesterday, Today, Tomorrow: An Exploration of Social and Economic Trends, 1924-1999 (Duke Press, 1999).
Before coming to work at the University, Guillory spent more than 25 years as a newspaper and magazine journalist. He received his bachelor's degree from Loyola University New Orleans and a master's degree from the Columbia University Graduate School of Journalism.